I was the opening keynote speaker at a health event called Paleo f(x). This conference gathers the world's leading health, wellness, biohacking, sustainability, and longevity experts.
Here is my keynote, broken down into the key areas I covered so you can go to the sections that interest you most or just watch the whole keynote.
Click Here To Watch My Videos ⇐ Susan's Paleo f(x) Videos 
SENSUAL LIFE WELL INTO YOUR 80s
I was also able to share some of my favorite and go-to sexual regenerative therapies and treatments to improve your physical performance, hormone balancing, as well as prime your libido.
Not to mention I was also able to share my tried-and-true heart-connected techniques for crossing the 'gasm chasm, so both testosterone-dominant and estrogen-driven lovers can come together in sensual harmony.
Other topics I covered in these videos include: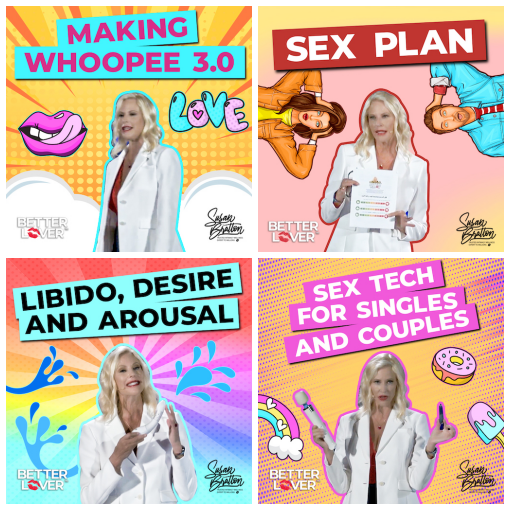 Click Here To Watch My Videos ⇐ Susan's Paleo f(x) Videos