How do you do your thinking?
When I'm wrestling with something, I like to mull it over in my head.
I like to think aloud to Tim in a stream of consciousness, never sure what will come out of my mouth.
And I like to "sleep on it."
Often, when I awake, an answer is revealed.
But not this morning… and not yesterday morning, either.
What I've been thinking about is this email to you.
What can I say to you that I haven't said that would be valuable and meaningful for your intimate life?
On our website, you can search for free articles, eBooks, audios, and videos on hundreds of intimacy areas including:
Your pleasure potential
Lovemaking techniques
Positions
Touch techniques
Arousal
Libido
Desire
Tantric intimacy
Becoming sensual soulmates
How to be present behind closed doors
How to ask for what you want
Romance and passion techniques
How to rewrite your libido story
How to restore intimate function
Libido supplements
The all-important notions of engorgement and blood flow
Genital anatomy
How men and women like to be made love to
How to establish polarity
How to ravish a lover
How to transform having sex into making love
How and when to have the safe sex talk
The benefits of self-pleasure
Establishing your boundaries and stating your desires
How to use online dating
Romance games
Love games
How to schedule erotic playdates… and on and on.
All of these topics and thousands more are at your fingertips using the search tools at https://personallifemedia.com and http://betterlover.com.
Every day I answer one, two, three, four, five emails from you about your issues… pointing you in the right direction for answers, giving you actionable advice to remove your roadblocks to pleasure and connection. Every day we handle 20-50 customer care requests.
And I just want to thank you. YOU asked me about all of these things. You created my awareness through your questions, your seeking, your pain, and your desire.
You are my muse. My catalyst.
Your questions and problems are what drive me to keep creating solutions.
Here's a heads-up before you scroll down and read this week's free articles.
Reserve Your VIP Spot ⇐ Steamy Sex Ed® Valentine' Day SALE Is Coming! Experience Incredibly Hot Passion. (Heart-connected, sensual, passionate lovemaking videos)
You'll get a one-day advanced notice before other people so you can have a chance to consider purchasing my Steamy Sex Ed® Video Collection before all of our 60% off sale copies are snatched up.
This is the collection I made for women to watch with their partners. Relatable couples demonstrate over 200 heart-connected pleasuring techniques.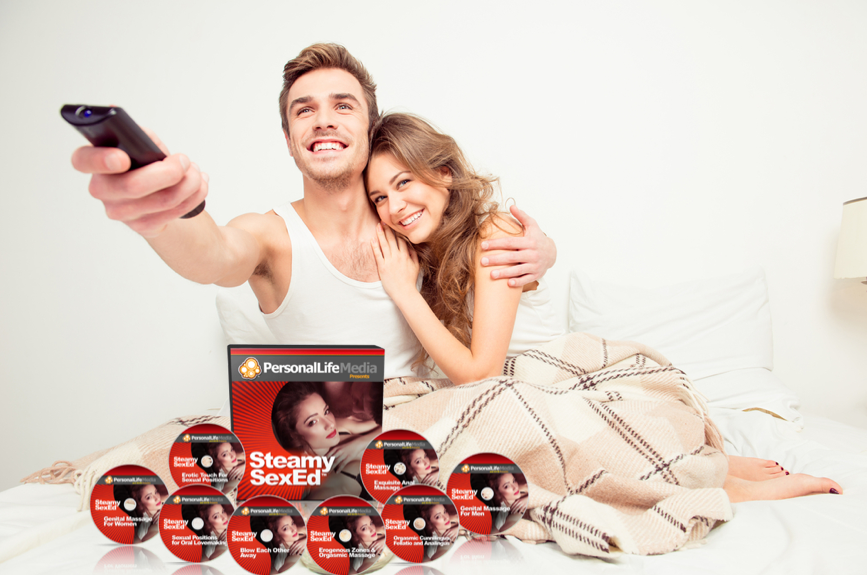 NEW DIGITAL REMASTERING!
If you're an existing customer, you will automatically get the new, digitally remastered videos in your online membership area. We will also be reaching out to customers who want to get the new DVDs shipped to you. Don't worry. We have a "Steamy Customer Care Package" for you.
Let me know what new subject areas you'd like me to cover. Call Mike to talk about anything related to our supplements. Buy on Amazon and write us a good review. Save up for the Steamy video sale.