Take a romantic stroll down memory lane with me, and welcome back to Part 10 of my Romance Challenge Series.
For the past two months, I've been dropping one of my road-tested Romance Tricks That Work Like Magic to add a dash of zing to your love life every week for you.
Are you doing any of these? Email me and let me know I'm positively impacting your love life.
Practice today's tip on friends with minor adjustments if you're solo so it's less intimate but still loving. Your friends want to be actively loved by you too.
Romance Trick #10: Mementos And Declarations
One of the best ways to spark romance in your relationship is to take a sweet stroll down memory lane.
Here are some ways to prepare, set up, and execute these romance plays tonight, next week, or sometime soon.
Some classic ways are to save the ticket stubs from a concert you take her to from now on.
You can pick up a rock from a beach walk and put it by your front door.
I call these memory tokens. Just small, simple bits of items that can magically take you back to romantic moments and exciting adventures.
The token can be very simple because this trick is about making meaning and history together.
Look for small souvenirs as a reminder of your romantic times together.
Here's a fantastic follow-up romance-sparking trick you can add after you do any of the previous ones I've mentioned over the weeks.
Declare your undying love for your partner.
It sounds so simple, but it's super powerful.
A framed marriage certificate is a sweet declaration of your love that makes a lovely anniversary gift. If yours isn't "pretty," have one made by a calligrapher.
There are wedding certificate holders and lots of marriage license frames available online.
Or download this .eps and make one yourself and print it at home.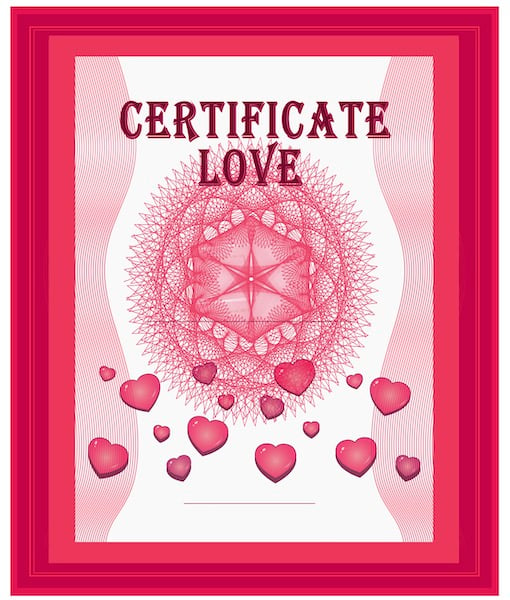 Women find this sentimentality a very romantic declaration of their love. And even if men seem stoic and unfeeling, they also feel a sense of warmth and adoration for these things. They just have a more challenging time showing it.
Sample declarations are…
"You are my lady, don't ever forget it."
"I'll love you now and forever."
How will you express your undying love for your partner?
You can shout it out in a crowded square. Dance with her in a fancy restaurant for everyone else to see and admire. You can even just send them sweet texts of romantic declarations.
It is very romantic to make the statement, not just assuming they know you love them. Don't miss the most simple romantic action you can take.
Express yourself.
The easiest Trick is to haul out old family photos or go through the pictures on your phone, iCloud, or social media accounts and have your partner snuggle up next to you on the couch and talk about your memories as you look at them.
Another romantic photo experience that adds to Playful Adventure is taking photos when you are out on dates. Put together one of those photo books that are now so easy to find online. Or take some pictures to a professional framer and have a framed montage made.
These tips, coupled with the ones I talked about over the last couple of months, will surely help you and your lover spark more intimate and romantic moments for years and years to come.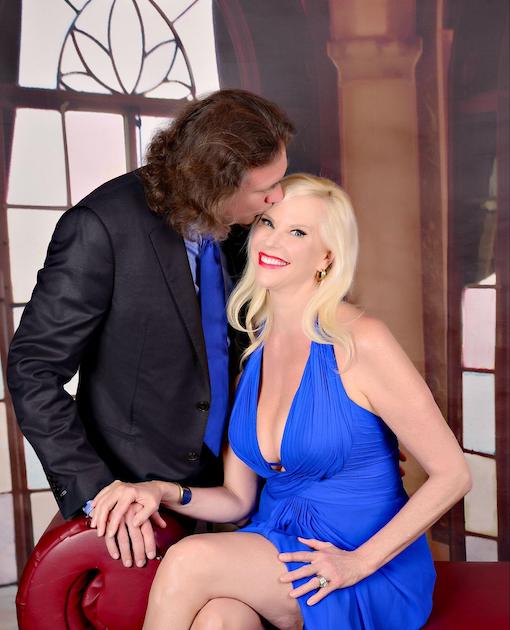 Romance tips you might have missed:
Romance Trick #1: Are you doing this?
Romance Trick #2: No. 1 Relationship Mistake?
Romance Trick #3: A Playful Adventure
Romance Trick #4: Tiny, Yet Tasty
Romance Trick #5: Get Moving and Get Wet
Romance Tip #6: Set Up For Max Intimacy
Romance Trick #7: New Food, New Places, And New "Looks"
Romance Trick #8: "Intimate Adoration"