Let me ask you something.
Do you feel you've achieved the pinnacle of your life and your desires? Or do you feel there's still more room to grow and achieve more?
Or do you feel a heavy force pushing you down and limiting your heart's desires from coming true?
Hold on to your dreams. There's great news ahead.
My good friend and colleague, Iris Benrubi is hosting a complimentary webinar: 3 Keys To Unlocking Your Feminine Essence To Easily Attract The Partner You Long For.
This 75-minute masterclass is for women who have limited their self-expression for someone else's approval or been taught to not make any waves and be a good girl. You may even be someone you don't recognize anymore. Maybe you've pretzeled yourself into thinking who you truly are…. And as a result, you may be struggling in your love life and are ready to do something about it.
Unlock Additional Members Only Content
Please login or register for a Free Membership to view this content.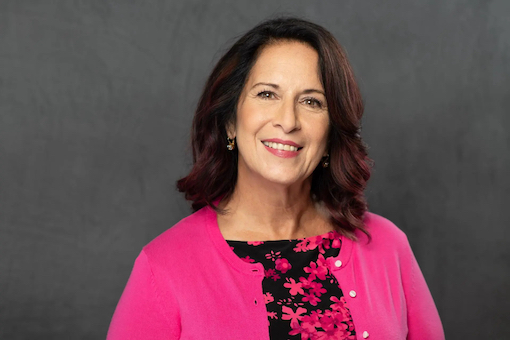 HOLD ON TO YOUR DESIRES
As a psychotherapist, relationship expert, and best-selling author, Iris helps women fully embrace their Feminine Essence which activates ease and flow in their life.
The results are emotional freedom, boldly creating YOUR life on YOUR terms and magnetizing a healthy partner for a conscious deeply loving relationship.
Iris will reveal a new approach to Femininity, authenticity and relationships, and it does not involve doing back-flips to become the type of woman you think your future partner is looking for.
Instead, it starts with becoming boldly, unapologetically, yourself. So instead of contorting yourself to please someone else, and chasing after your dreams and love, you'll effortlessly attract the man who's the right fit for you.
But that's just the tip of the iceberg! Iris is going to let you in on the THREE keys she's discovered for amplifying who you were born to be in this world.
By the end of the webinar you'll have:
Identified your limiting beliefs
Discovered the truth about societal conditioning
Understand how they have undermined your attempts at feeling comfortable in your own skin
Zeroed in on what went wrong in past relationships
Recognized a new future that inspires you
Opened the floodgates to your confidence
The result? A little something we like to call living life on your own terms!
This webinar is for all women who want to consciously create their life. So if you've experienced low self-esteem, feeling scared from the past, or hesitant to take a risk on a future partnership, that's okay! You are 100% welcome here.
This is a liberation party to rediscover (and reclaim!) the woman you are inside. And you know what? It's high time you declare to yourself and the world what a powerful woman you are.
Cheers to a free and vibrant you.
Unlock Additional Members Only Content
Please login or register for a Free Membership to view this content.