The T-Drop Is A Real Problem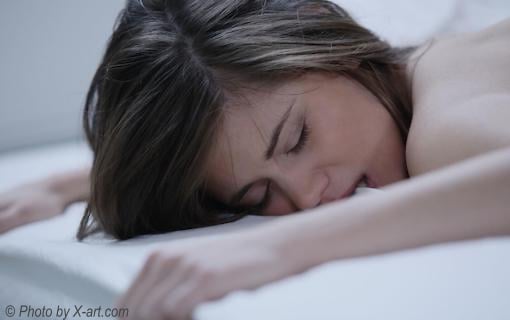 The T-Drop, a lot of men are experiencing now, is a reality. 
And this causes these unsuspecting men to wonder why they're no longer as "hard"and "fast" as they used to be.
No longer as ravenous for their lover as before. They are no longer exploding with sexual energy. 
Men have been writing to me about their experience with low T for years.
Before, the only solutions I could recommend were T-boosting foods from the grocery, or mixing your T-boosting shake, or going full-on testosterone replacement therapy. 
Now, it's different. I've discovered a middle-ground solution that is probably the best one for most men with low T levels. 
It's more powerful and potent than T-boosting foods. And it's not as expensive as hormone replacement.
Click Here For SupporT (Testosterone Supplement) ⇐  Have Raw, Boundless Sexual Energy, Stamina, And Strength (By Dr. Judson Brandeis, Board-Certified Urologist)
RAW T POWER
"Hi, Susan,
I'm on my 3rd bottle of FLOW now and thinking about taking a testosterone booster.  Is there any particular one you would suggest? Thank you!" 一 Jack  (not his real name)
===================
Hey, Jack.
There are many testosterone supplements on the market, but I can only recommend those I fully trust.
Right now, one of the best ones out there is the one formulated by my dear friend, Dr. Judson Brandeis. I would trust him with my health. And my husband, Tim, also trusts his sexual vitality and health to Dr. Judd. 
"Dr. Judd," as his patients fondly call him, is a practicing board-certified urologist at the Brandeis MD Male Rejuvenation Center. 
He doesn't believe every problem requires surgery just because he's a penile and prostate surgeon. Much of Dr. Brandeis' practice focuses on sexual regenerative solutions from his supplement formulations to GAINSWave treatments to testosterone replacement therapy.
DR. BRANDEIS
Judd knows more about penises and prostates than most any other doctor. As a physician-educator, he trains other doctors on the latest procedures for the functioning of the male urogenital system.
Voted Top Urologist in the SF Bay Area for the past six years, and as former Chief of Urology for the John Muir Hospital, Dr. Brandeis knows first hand how the medical system is not oriented toward prevention. That is one reason he turned his focus to regenerative treatments and preventative supplements for men's most common issues: low testosterone, erectile dysfunction, premature ejaculation, and prostate problems.
Dr. Judd is a living legend in his field and has been featured on TV, in magazines, on radio shows, and podcasts, in addition to speaking at major medical conferences.
His testosterone formulation is called SupporT. 
Click Here For SupporT (Testosterone Supplement) ⇐  Have Raw, Boundless Sexual Energy, Stamina, And Strength (By Dr. Judson Brandeis, Board-Certified Urologist) 
SupporT enhances the attributes of a sexually dominant male:
It helps provide more energy, stamina, athletic performance, and sex drive.
Promotes optimal muscle growth and peak physical performance
Prevents estrogen and fat accumulation in the body
Improves mood and confidence for a manlier, stress-free mindset
Promotes healthy male sexual vitality and fertility
Its ingredients include DHEA, Ashwagandha, Tongkat Ali, and DIM.
Dehydroepiandrosterone (DHEA) is effective at helping men produce more natural testosterone.
Ashwagandha is an ancient medicinal herb that has multiple health properties that benefit both men and women.
It reduces stress and anxiety, fights depression, boosts fertility and testosterone in men, and even increases brain function and capacity.
Tongkat Ali provides several benefits for men, increases testosterone levels, and improves male fertility.
Tongkat Ali also helps fight stress, improve body composition, muscle building, and athletic performance.
Diindolylmethane (DIM) forms when you consume cruciferous vegetables like broccoli or cabbage. To get the right amount of DIM, you would need to eat baskets of these veggies and only eat the best parts.
DIM helps prevent hormone-related problems that include acne, prostate enlargement, weight gain, and more. It prevents estrogen accumulation in men that cause fat accumulation and the dreaded "man-boobs."
It is best known for its effects on male sexual health and weight management.
All these doctor-reviewed ingredients work synergistically to help your body naturally produce its T.
Click Here For SupporT (Testosterone Supplement) ⇐ Have Raw, Boundless Sexual Energy, Stamina, And Strength (By Dr. Judson Brandeis, Board-Certified Urologist)