Urinary issues are common for many men, especially as they age.
Do you have urinary issues?
• Urine stream dribbling out?
• Peeing more frequently?
• Less semen volume?
• Getting up at night to urinate?
• Difficulty emptying?
The first thing you should do is to have your doctor check it. BPH is a serious condition that may lead to further complications.
When your doctor says you're in the clear and are just experiencing minor symptoms, your next step is to design your diet and lifestyle to support your prostate.
That means healthy fats like fatty fish that contain plenty of Omega-3 fatty acids. These have anti-inflammatory properties. Cruciferous vegetables, berries, nuts, and seeds also contain antioxidants for overall health and well-being.
Another option is to consider checking out SPUNK. It's a health supplement with ingredients designed to support male prostate health.
Read more below.
Click Here To Get SPUNK ⇐ Contains Beta-Sitosterol + Pygeum Africanum
SPUNK contains Beta Sitosterol extract, Pumpkin Seed Extract, Pygeum Bark Powder, Flax Seed Powder, Flaxseed hulls, and Zinc.
It's a supplement. Not a pharmaceutical drug.
SPUNK is formulated with ingredients that aim to support a healthy urinary tract. As with any supplement, individual results and potential side effects may vary. Consult with a healthcare professional before using.
If you are diagnosed with BPH, talk to your doctor.
Click Here To Get SPUNK ⇐ Contains Beta-Sitosterol + Pygeum Africanum
You may also consider adding two of Dr. Brandeis' other supplements, PreLong and SupporT if they're relevant to your sexual health needs.
Click Here For PreLong ⇐ Contains St. John's Wort + L-Citrulline
Click Here To Get SupporT ⇐ Contains Ashwagandha + Tongkat Ali + Zinc + Magnesium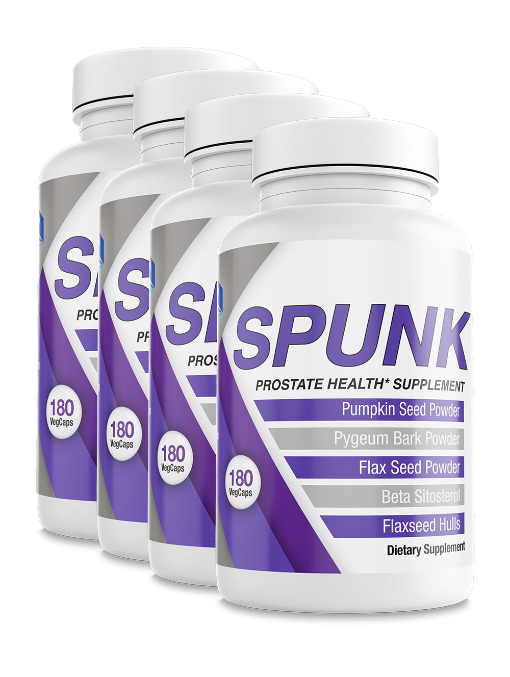 All information from Susan Bratton, Personal Life Media, The20, and our collective brands are personal opinions. The statements made within this email/website have not been evaluated by the Food and Drug Administration. These statements and the products of this company are not intended to diagnose, treat, cure or prevent any disease. Always seek consultation from your doctor.