2021 is fast approaching. 
And because it's been one crazy roller coaster ride this year, I propose we let loose, get intimate with our lover, and start the coming year in a powerful way. 
I believe 2021 should be a year we are going to need to schedule times for intimacy.  
With so much disruption we owe it to ourselves to plan for times to relax and connect together. What's cool is that we can track the best times on the calendar by a woman's cycles. 
That is why I want to introduce you to the idea of the "5-Day Window," the time a woman is most likely to experience the most sexual pleasure and satisfaction.
The 5-Day Window is when we women are most in the mood for love, romance, and deep heart-connected intimacy. 
So if you are a woman who wants to make sure you leverage your peak sensual and intimate potential… 
Or you're a guy who wants to be ready during your woman's prime time for heightened desire… 
The five days when she's ovulating are the sweet spot. 
Every women's desire runs in cycles, even after menopause. So here's how you figure out a woman's 5-Day Horny Window. 
Count 9 days after the start of her period. Those next five days are her most steamy. 
If she doesn't have a period anymore or you're not sure WHEN she has her period, use the Fertile Full Moon as your guide.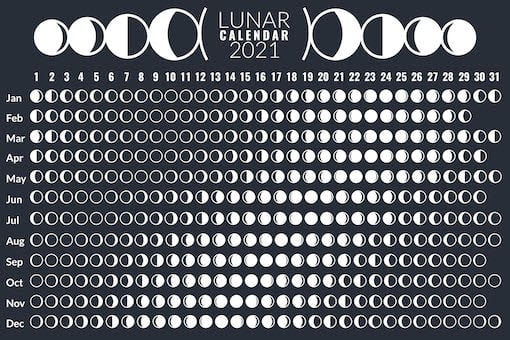 Target the five days around the full moon to have a sexy date. 
Make a date in advance of the day in this five-day window you are targeting. 
For example, if her five-day window starts on a Monday, plan the date for Friday.
Let's say her period starts on the 1st of the month and lasts about 5 days.
Day six, seven, and eight are good days to make a date with her. 
Then day nine is the beginning of her horny window and it lasts through day 10, 11, 12, 13, and 14. 
Tease her with anticipation instead of just springing a date on her. 
That way she will have time to get turned on and excited, primp a little, and "be ready" for your surprise.
Even scheduling a couple of dates in that window stimulates her hormones further while giving her time to get fully turned on and experience an incredible pleasure.
Remember, when a woman is ovulating — that's her horny window — typically around the fertile full moon, she's most open to her sexual pleasure. 
Ladies, this is when you're more receptive to a sensual invitation and steamy experiences. In other words, you'll be in the mood for love and lovemaking. 
Check Out A Video About It Here ⇐ The 5-Day Window Details
Or Download My Book About It ⇐ FREE Book "The 5-Day Window Technique"