Use sexy lingerie to help him last longer in bed.
Here is a story of three couples with wildly different approaches to lingerie.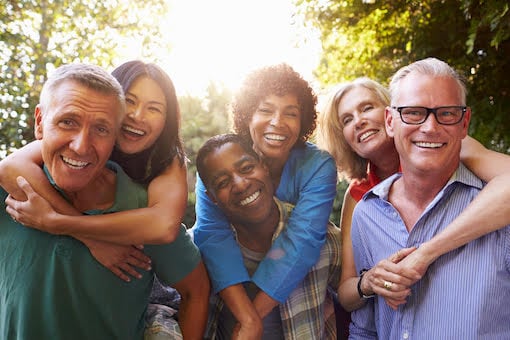 SADIE, CLINT, ROBYN, DON, MITCHELL, AND ANN MARIE
MITCHELL AND ANN MARIE
When Mitchell and Ann Marie were ten years into their marriage, he asked her if she'd be willing to wear lingerie for him sometimes. She never realized Mitch liked lingerie but said, yes, she'd be happy to, and that he could pick out whatever he desired.
He went on a lingerie-buying spree to the point where Ann Marie had drawers full of sexy costumes and outfits and a bin full of ridiculously high-heeled bedroom shoes in her closet.
Now she says, "Just tell me what you want me to wear, and I'll put it on for you anytime you ask." She loves to indulge him this small pleasure, and it makes her feel sexier too.
Mitchell lays out an outfit on the bed, and Ann Marie puts it on. She gets turned on as she's dressing. It's a kind of foreplay signal that gets the arousal ball rolling for her. And Mitchell prefers this signal to just asking for sex outright.
SUSAN AND TIM
When I was in my 30's, I thought lingerie was demeaning. Something only tramps wore. That was programming from a slut-shaming culture.
How wrong I was! Lingerie is so much fun. If Tim hadn't encouraged me, I would have never known the joys of wearing sexy outfits.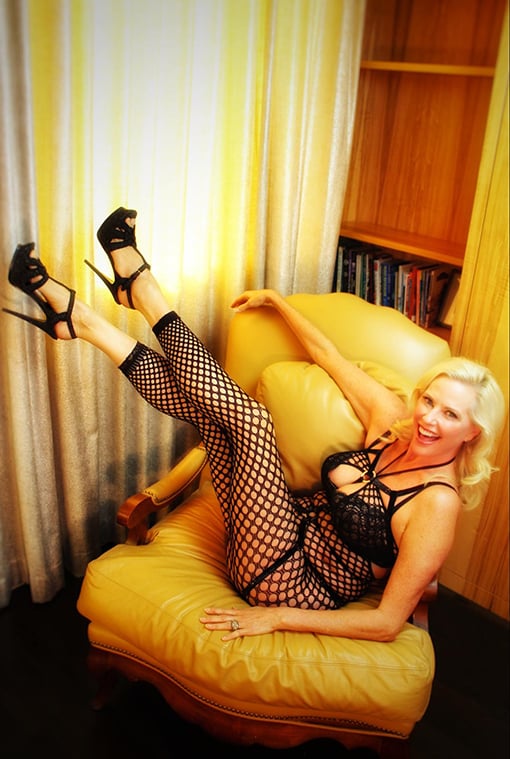 You have probably seen all the costumes I've worn on my Better Lover videos:
Sexy Fire Girl
Silver Space Suit
Police Woman
Bavarian Bar Maid
Naughty Nurse
Wearing lingerie will make you feel sexier. I love that it's an affordable luxury. And Amazon is chock full of great options that stretch to fit almost everyone.
PLAYTIME !
Lingerie is an excellent solution for women who have body issues. If you're worried about your poochie tummy… or feel your butt looks too big in the doggie sex position… Or your breasts need support.
Fire up the candlelight and don a sexy new outfit! Try a corset, crotchless booty shorts, or a lifting or cupless bra…. Cupless bras and crotchless panties are the top-selling lingerie items for a reason.
If you are holding back from your full measure of pleasure because of body image, I implore you to dissipate those thoughts.
Every time you feel body shame creep into your thoughts, change the radio station in your head to KLUV. Being positive is a practice. Don't let self-judgment ruin your intimacy.
Life is too short to bemoan your body sack. It is your body. Love it for the miracles it gives you, like a beating heart to love, and a sensuality capable of incredible pleasure.
Stop waiting for perfection that will never come anyway.
Live your life.
Love your life.
Love yourself.
And love your lover.