Candid Pic of Sex Tools (L00K!)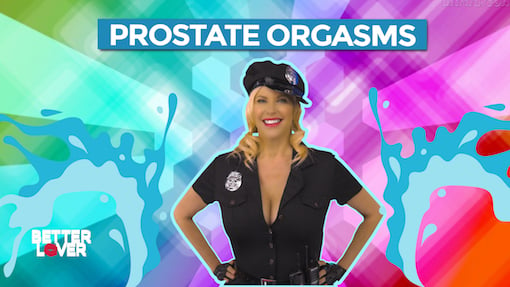 These are the "Show and Tell" items I shared while being interviewed on a video about Sexual Biohacking. I will be releasing a Sex Tools Explainer Video on October 30th.
I snapped this pic to remind myself of all the things I showcased during the interview. Then I made a list of each item and linked it to it HERE. If you want to get started with any of these items in advance, here they are.

SEX TOOLS
From left to right, you see the VFit, Magic Wand, MissBi, Stronic Pulsator, Volta, Pure Wand, Glass Wand, Pulse Duo, Tenuto, FLOW, ReplenisHer, and Ohnuts.
I showcase how to use regenerative treatments, supplements, and tools to stay sexually healthy your whole life long. I've tried so many things… and these are my "highly recommended" items based on years of helping others live thoroughly pleasurable sex lives.
The vibrators are female-focused. The wands provide both sexual healing and G-Spot and P-Spot orgasmic pleasure for people across the gender spectrum.
The Ohnuts are in a box to the right. They are bumpers that slide onto the base of a man's shaft if his penis is too long for his lady's comfort. That way, she can relax without worrying that he will hurt her cervix.
I didn't have
Unlock Additional Members Only Content
Please login or register for a Free Membership to view this content.
in the photo. My primary recommended devices for men, along with a vibrating prostate massager, are that penis pump, the Tenuto, and the Pulse Duo.
Prostate massage is a big part of #SelfCareDownThere for men. Watch my video with Dr. Riley, where we go through many prostate massagers and talk about their pros and cons. And watch my video about the P-Spot orgasm for men.
Links to all the prostate massagers are under the video. Click Show More.
Keep an eye out for the Sex Tools Explainer Video coming on 10/30. And if you want links to any of my most highly recommended items, they are here:
https://members.personallifemedia.com/2020/10/selfcaredownthere-product-links/
This is me with my bestie! Isn't she so cute?