Post-menopausal Blues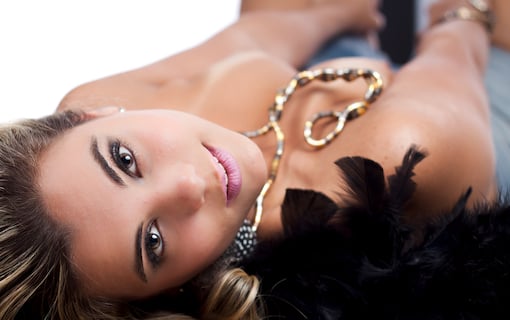 I shared the stage with a nurse who works with a company called JoyLux. They've developed an amazing product which works on vaginal rejuvenation at home, the VFit.
Post-menopausal women! You don't have to give up on sex…
A LOT of women, both partnered and single, worry about vaginal atrophy as they age. I recently spoke with my friend Jennifer who just started dating for the first time in five years.
"I like this guy," she told me. "But I've been out of commission for a while. Last time I had a pelvic exam, the gynecologist said the skin at the base of my vaginal opening has fused together and my vaginal walls are fragile. Fragile! That totally freaked me out."
I asked if she'd heard about vaginal rejuvenation at home and the breakthrough treatments for ageless sexuality.
"My gynecologist told me about it but it's super expensive," she said. "Fifteen hundred dollars per treatment. And I need at least three treatments to get results… yikes! That would blow my self-care budget for an entire year."
"There's actually an affordable alternative, I said. "And it's a fraction of what you'd spend on a single in-office treatment."
VAGINAL REJUVENATION AT HOME

Jennifer was skeptical at first because someone had told her that vaginal atrophy was a "use it or lose it" situation.
"It's not true," I told her. "Vaginal tissue is incredibly resilient. It atrophies without stimulation, but stimulation brings it back. Trust me."
I told her about the talk I gave a few months ago at Upgrade Labs, the biohacker's haven in Beverly Hills. I shared the stage with a nurse who works with a company called JoyLux. They've developed an amazing product, the VFit.
"I've been using mine for 10 minutes every other day," I explained. "The results are incredible. You'll notice a difference within a couple of weeks."
I explained to her exactly what the vFit has done for me:
Increased the resiliency of my vaginal tissue
Increased my vaginal lubrication
Toned my pelvic floor muscles
Heightened my sexual pleasure, especially during intercourse
"You really should try it," I said. "I'll send you a promo code and you can get a free bottle of their yummy moisturizer with your order."
I could tell our conversation gave her new hope because she ordered her vFit that very afternoon.
And now I want YOU to have this great deal, too…
Unlock Additional Members Only Content
Please login or register for a Free Membership to view this content.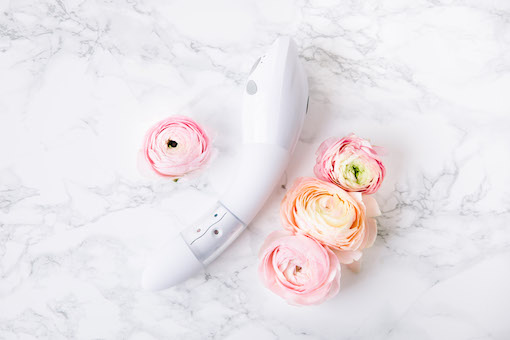 I will definitely track Jennifer's progress, so stay tuned. And do keep me up on your experience with the VFit. We all need women friends who are well-informed.
Oh… one more thing. I also suggested that Jennifer add FLOW, my organic blood flow supplement, to her regimen. People can't believe how moist they are even after a few short weeks taking two capsules a day. Order your first bottle today. Your lady bits will love you for it!
I firmly believe that everyone can have a great sex life, no matter their age. So get your Joylux vFit and a bottle of FLOW right now!