Here's a collection of videos I recently put together that will teach you how to improve intimacy in a relationship. Check them out!
What if you could be surrounded by a group of caring relationship and intimacy experts and ask them your most burning questions?
Questions like…
What's the #1 most important thing to have that sustains a relationship and your sex life in and out of the bedroom?
Why is my partner not showing affection? How can I get them to initiate lovemaking?
What do I do if my girlfriend/wife is more dominant and bossy in the bedroom?
How do I communicate my desire to my partner without sounding selfish?
That's what you're getting in today's set of videos.
You get to hear from me and some of the most relevant experts on topics that every man and woman will not want to miss.
Whether you're still single, in a relationship, or if you've been married for decades, these videos today are a treasure trove of wonderful information that could save your relationship, or enhance your intimacy.
Check Out My Video Playlist Here ⇐ Expert Dialogs On Relationship And Intimacy 
How To Improve Intimacy In A Relationship
Here are the videos you're going to get to watch today:
What Is Sexual Presence
What Is Vulnerability
How To Get Her To Initiate Sex
Living In The Same Old House
How To Stay Attractive To Your Wife
Living In A Sexless Marriage
How To Have Safe Sex
When Should You Sleep With Someone
Dealing With Powerful Women In The Bedroom
10 Non-Verbal Sexual Signals
The Hidden Risks Of The Quickie
Check Out My Video Playlist Here ⇐ Expert Dialogs On Relationship And Intimacy 
I also want to let you know about one of my most best-selling, and most foundational books called Relationship Magic.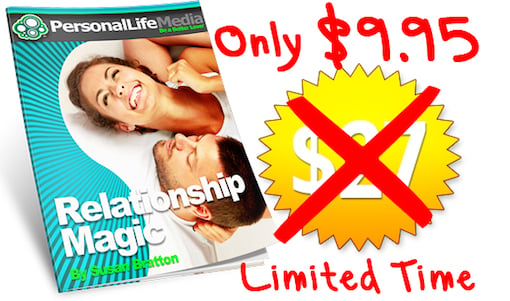 Inside, you get my magic secret to improving ANY relationship, regardless of what issue you're going through, and what stage of the problem you're already in.
Stop guessing and know exactly what your partner craves from you.
Check Our Relationship Magic ⇐ This 1 Magic Question Safeguards Your Relationship