"Those aren't my monkeys."
This is a story about monkeys, moist panties, and being kind to strangers…
Tim and I were doing our 3 miles-a-day walk. We turn around at the end of a road, overlooking a beautiful canyon of giant California Redwoods.
There was a car full of teenaged boys doing what they do.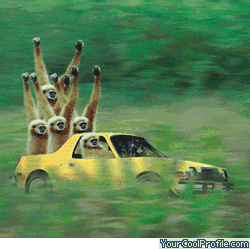 And Tim said, "I'm glad we don't have to worry about our daughter being a teenager anymore." She's going to graduate from college this May.
Tim looked at the boys and said, "That's not my circus. Those aren't my monkeys."
I'd never heard that phrase before and I laughed out loud.
All the way along the street as we stopped to chat with neighbors out walking their dogs, or getting home from work, the subject was the pandemic, the American election, the stock market… so much uncertainty.
Did you know that our entire company works from home? For nearly 15 years we've been working together over the Internet. Day in day out.
We are a family business, through and through. This week we welcomed a new baby boy named Shun Galiel into our global work-family. He's the second son of Paul, who keeps my Better Lover channel in perfect working order.
Working from home makes us very lucky. None of us commute. We can stay home and stay safe from the virus by laying low and staying out of circulation. It is being called, "social distancing."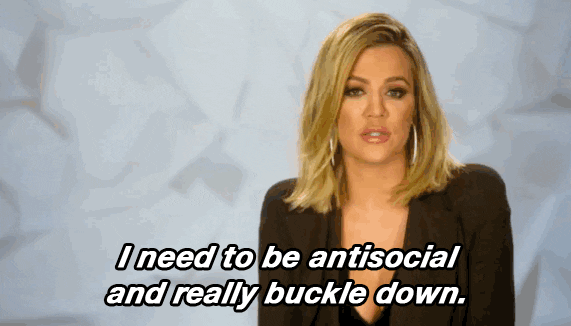 This is why my heart goes out to all the people in the world who are being affected by this flu. Whether it's from worry, lack of information, fear of contagion, concerns with work, distress over friends and family, or simply from the sadness of all those affected directly and indirectly by this pathogen — I send my healing love to you, yours and the world.
May Gaia (Mother Earth) be safe with all her living creatures, including us. We are homo sapien sapiens. According to the phylogenetic tree, we are members of the Great Ape branch of the family tree. Primates.

This IS our circus. And we ARE the monkeys.
So let's remember that we are all in this together.
Go out of your way to offer kindness to a stranger today. Be expansive and gracious. Remember that everyone is doing the best they can.
Please stay safe and take care of all those around you. We are all in this together.
Give some hugs. Hold your partner. Call your mother. ❤️
Oh, and I wanted to tell you, I've been having so much fun doing video interviews with those of you who are taking my new blood flow supplement, FLOW. It's so much fun to do online video calls and hear the sweet things customers are saying:
"Sex doesn't hurt her now that she's taking FLOW. (She's more lubricated.) Now we can just go with the flow." — Marv from New Mexico

"I'm having the best sex of my life at 61. Between the FLOW and my new boyfriend, everything feels great!" — Sarah from Seattle

"I was feeling numb below the waist. Now my erections are firm again and the numbness is gone." — Troy from California

"I've been taking 2 tabs of FLOW a day for 10 days. Im moist just walking around, even in bed alone." — Donna

"I haven't changed anything except I just started taking FLOW this month. Every day now I'm wetter, more moist "down there." — Kay from California
Interesting factoid about vaginal lubrication:
Did you know that women don't have lubrication glands in their vaginal area? The Bartholien glands are thought to be antimicrobial in nature. But they don't lubricate the vagina.
Women's wetness and lubrication come from her blood plasma sending moisture through the walls of the vagina.
As blood flow to her genitals diminishes with age (starting at age 30) she has less and less lubrication.
Blood flow is managed by a signaling gas in our bodies called Nitric Oxide. Our production at sixty is half what it was at 30. This affects vaginal lubrication.
When you take our supplement, made from organic fermented watermelon rind, organic spinach and organic acerola cherries it dilates your blood vessels to let the blood flow to our brain, our heart, and allllll our parts.
I can't tell you how happy I am that FLOW is giving so many women the moist panties feeling we love.
Here's a link to FLOW at the initial launch 25% discount rate because you're on my mailing list.
FLOW ⇐ Panty Moistener +++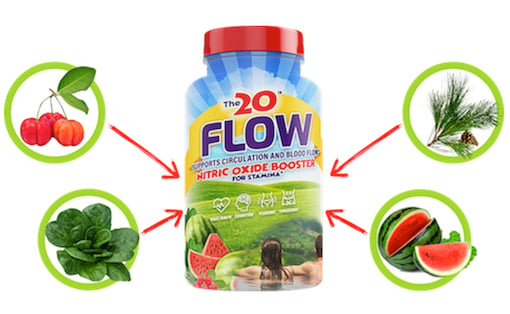 Nitric Oxide Production In Your Body Supports:
✓Blood Circulation Throughout Your Body
✓Blood Pressure and Flexible Vein
✓Relaxes Airways In Lung
✓Genital Blood Flow
✓Supports PDE-5 Inhibitors
✓Immune System Regulation
✓Inflammation Management
✓Brain Cell Signaling
✓Wound Healing
✓Bone Health
They don't call Nitric Oxide "the miracle molecule" for nothing.
For the rest of my life, this is one of the three supplements in my palm every day possible.
A vitamin-mineral complex like my new libido vitamins.
My Nitric Oxide supplement for oxygenated blood flow.
And an Omega healthy fats supplement.
Start taking your daily vitamins and blood flow supplements. Try mine! Made with love and quality ingredients from a person you know with your best intentions in mind.
FLOW ⇐ Start Here Now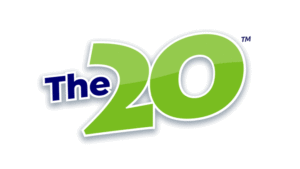 All information from Susan Bratton, The20, this website and all of our collective brands' have not been evaluated by the Food and Drug Administration and is not intended or implied to be a substitute for professional medical advice, diagnosis or treatment and is for general information purposes only. If you are pregnant, nursing, taking medication, or have a medical condition, consult your physician before using our products. We have personally vetted and receive affiliate commissions from most of the products and programs we recommend.