In today's video, I'm going to show you my segment with "Good Morning Arizona" where I talk about 3 Conscious Communication Techniques.
Why is it so hard talking openly with the person you love?
And for singles, why is it so hard to talk to someone you fancy?
You would think it would be so much easier to talk to the person closest to you, or someone you want to be with.
However, if you've been in a relationship long enough —you know it's not always the case.
In fact, it may even be more difficult to speak to a loved one you genuinely care about.
This could lead to restricting how you express yourselves, share opinions and suggestions, request for change, or just plain talk.
And if this kind of dysfunctional communication persists, well, we all know the horror stories.
That's why today, I'm going to show you my segment with "Good Morning Arizona" in which I talk about 3 Conscious Communication Techniques.
HEART-CONNECTED COMMUNICATION
Conscious communication may sound complicated, but it's not.
It is making sure whatever comes out of your mouth is pleasant and lovely, and not something you'd want to erase out of history.
And when a partner is talking, a lot of times, they just genuinely want to be heard. That's why these techniques are all about respecting each other while allowing both partners to express themselves.
This is essential for any couple or any single person who wants to be a wonderful partner to a special someone someday.
Watch MY YouTube Video "3 Conscious Communication Techniques That Save Relationships"
I also want to let you know about one of my most best-selling, and most foundational books called Relationship Magic.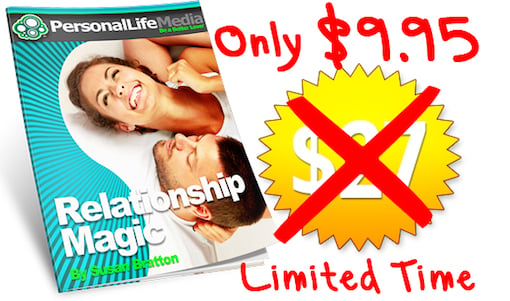 Inside, you get my magic secret to improving ANY relationship, regardless of what issue you're going through, and what stage of the problem you're already in.
Stop guessing, and know exactly what your partner needs and craves from you.
Check Our Relationship Magic ⇐ Link Is In The Video Description
Thank you for helping me hit 100,000 subscribers! If you're not a subscriber yet (it's free)  can you please subscribe to my Better Lover YouTube Channel? You just sign up with your email. Subscribing sends the signal to YouTube that my videos are valuable and helps me grow. I really appreciate it.