Look at this little bracelet I'm wearing.
It says, "Desire."
Some years ago, at the Upgrade Labs biohacking event with my friend, Dave Asprey, a guy approached me and said, "Do you remember me? My name is Chris Pan, and we met when you were the chairman of that big conference. Now, I run a company called MyIntent. You pick your word and stamp it on a bracelet to remind yourself of your #1 biggest intention (goal)."
He said, "What is your word?"
And it only took me a split second to decide that my word is "Desire." At the time, I was still working on formulating my DESIRE Libido supplements that help couples experience more pleasure.
He ran off and came back with this bracelet for me. And he gave me a pack of cards called, What Is Your Word?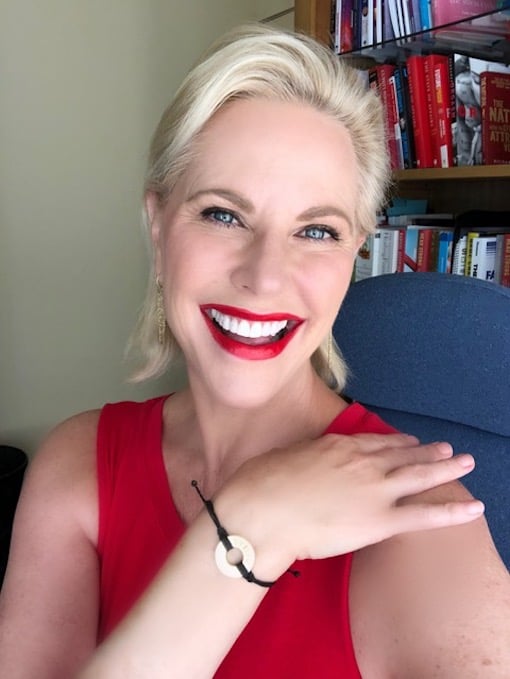 MY WORD IS DESIRE
That pack asked some great questions that help you figure out your word, including:
What did you learn from your biggest regret?
What is something you recently tried and loved?
What is a defining moment, and how did it impact you?
What is most important to you?
What is your perfect day?
What do you dream about achieving one day?
What risk are you happy that you took?
What can you do that you could not do a year ago?
How do you show others love?
What would you do if you were not afraid?
What makes you feel loved?
What random act of kindness could you perform right now?
This is just a sampling of the 33 questions in the deck. But first of all, they might stimulate you to choose your Word. And secondly, these would be fun conversations on a date night.
I'd love to know what word you would put on your MyIntent bracelet. Reply to this email and let me know.
And please—oh my goodness—read this week's ridiculously stimulating articles. There are some fantastic pieces of wisdom this week.
If you're into leveling up your health like I am, you must check out this online event called 'AGELESS.' I'm one of the speakers, so I would love for you to come.
Imagine learning from 50 top medical experts about the latest in longevity and age-defying science.
These aren't just techniques to help you add more candles to your birthday cake. We're talking about genuinely feeling and looking younger—like you've hit the reverse button on life's remote control. 
And it's all backed by legit science; no sci-fi nonsense here!