The newest men's sexual health solutions include fixing plumbing problems, reversing atrophy and sensation loss, erectile issues, and staying in peak performance.
Some time ago, I interviewed three thought-leaders in men's sexual health.
Dr. Judson Brandeis and I recently had a webinar with Dr. Amy B. Killen and Dr. Lamia Gabal, in which we discussed the current pandemic's impact on our sexual health.
We also talk about their patients' most significant pain points, new trends in modern sexual health and vitality, gender-spectrum-healthy erectile function, hottest sexual regenerative therapies, and so much more.
Unlock Additional Members Only Content
Please login or register for a Free Membership to view this content.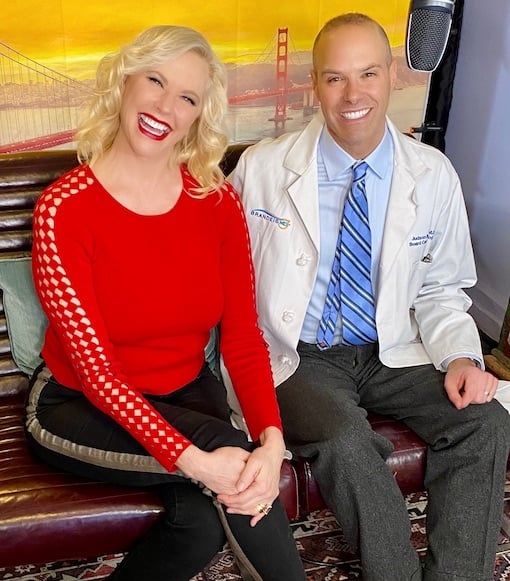 BOOMING SEX LIFE
About Dr. Brandeis:
Dr. Brandeis served as the Chief of Urology at John Muir Hospital, is an active member of the Sexual Medicine Society of North America, and is the Director of Clinical Excellence for GAINSWave — boasting over 20 years of experience in sexual wellness.
Dr. Judd has written a NEW book that may change how men in midlife and beyond can recover, rebuild, and maintain their physical, mental, emotional, and sexual health.
The book is called "The 21st Century Man." It has contributions and advice from over 50 top doctors and Men's Health Experts.
Unlock Additional Members Only Content
Please login or register for a Free Membership to view this content.
⇐ The 21st Century Man (Feel Great, Look Good, And Have Better Sex)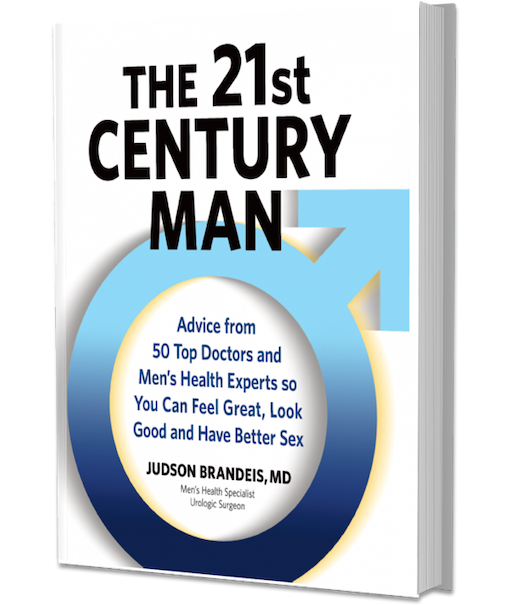 About Susan Bratton:
Susan is an intimacy wellness expert who focuses on men's erectile performance, reversing Erectile Dysfunction, overcoming Premature and Delayed Ejaculation, and Sensation Loss. She also teaches men how to become multi-orgasmic lovers. She is an active and official company spokesperson for GAINSWave because she has witnessed the RESULTS of this breakthrough treatment that has helped thousands of men of every age have the most robust erections possible.
This webinar replay is free and for educational purposes only. You can always use my promo code "BETTER" if you ever decide to get GAINSWave treatments. That gives you a 7th treatment free anytime.
Here are some of the most common questions patients have about GAINSWave.
How Does GAINSWave Work?
On a cellular level, GAINSWave works through low-intensity shockwave therapy. So, you generate microscopic injuries in the penile tissue, and your body develops a healing response. As part of that healing response, your body grows new blood vessels. It does this by activating stem cells by causing the release of vascular growth factors and inducing endothelial nitric oxide synthase, which increases the amount of nitric oxide and helps open up blood vessels. All this increases blood flow to the penis.
Now, the way that it works clinically is that you come to the office. The physician or their representative runs an ultrasound device along both sides of the shaft of the penis and the perineum, causing microtrauma of the small blood vessels going through the penis. This causes those tiny blood vessels to become more prominent.
How to Determine if You're A Candidate:
You can find out if you're a candidate by going to GAINSWave.com and looking for a local provider. All the providers are trained on the latest in sexual medicine, and you'll sit down with your provider and talk about erectile dysfunction because erectile issues come in all shapes and sizes. Not one size fits all. Because of this, some patients are appropriate for GAINSave, and some aren't.
Who Is Usually Not A Candidate?
GAINSWave won't help men with neurogenic erectile dysfunction like long-term type-one diabetes and neuropathy, in which the nerves don't work well. Nor will it help those who have undergone radical prostatectomy in which the nerves have been severed. GAINSWave works well in men with vasculogenic erectile dysfunction.
What Are the Side-Effects?
The beautiful thing about GAINSWave is there are no side effects. Dr. Brandeis has treated hundreds of patients with thousands of treatments, and I've yet to see any adverse side effects, knock on wood. It's more about the commitment of time and financial resources.
Initially, it was controversial (whether it works). Still, from my husband's experience and Dr. Judson Brandeis, I can tell you that it works for appropriately selected patients, especially if you add a nitric oxide boosting supplement like FLOW.
The erectile function is the signal. So it's essential to boost the signal to the penis and blood vessels and increase the blood supply, and you do that by boosting nitric oxide.
Click Here To Check Out FLOW ⇐ Blood Flow Brings More Oxygen, Energy, And Vitality 
Unlock Additional Members Only Content
Please login or register for a Free Membership to view this content.