Success!
Thank you!
We will notify you when the registration is open.
About Your Host Susan Bratton
Over the last decade as, "The Dear Abby of Sex," I've been answering the most private and personal sexual question from people around the world, from myriad cultures, of all ages across the gender spectrum. I'd give them passionate lovemaking techniques and bedroom communication skills… But I realized, without your health, you cannot have pleasurable intimacy. Our sexual health is the third leg of the stool: Techniques, communication, and wellness must all be in place for a person to have the closeness and satisfaction that we all deserve.
Sexual vitality is the same as energy, creativity, passion and your lust for life. These are all different facets of health. Without our health, we lose connection, communion, closeness, and contact — all of which we need to thrive as human beings.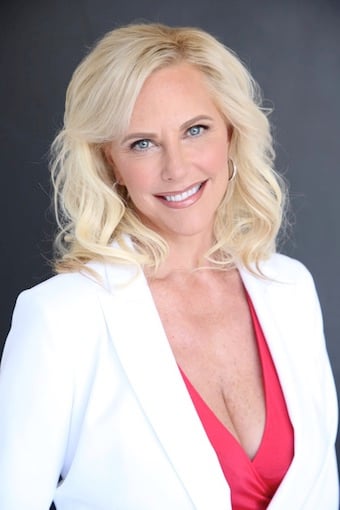 In the last two years, I've released over 200 videos providing sexual health solutions from lichen sclerosis and pearly penile papules, to how to have the "safe sex talk" to avoid STI's. From the causes and solutions of erectile dysfunction to vaginal rejuvenation procedures. From losing your virginity to recovering from premature ejaculation. From genital anatomy and massage to stamina sex positions. From pelvic healing to recovering from sexual trauma. From genital warts to coming off the pill. From the fertility awareness method to reversing painful sex. The list of sexual health solutions is out there if you just know where to turn and who to trust.
With over a thousand letters of grateful appreciation, I know that anyone is just one piece of information away from solving a deep, painful personal problem. It is my joy to bring forth the highest assembly of experts in the world of sexual health today. As a collaborate extrovert, I have incredible connections to the thought-leaders of the sexual wellness revolution. And I've gathered them together for you.
I created the Sexual Vitality Summit to put in one place all of the most cutting-edge treatments, solutions, and workarounds for anyone suffering from sexual health issues. This free week-long event will most benefit people from 35-75 who want to maintain sexual activity throughout their lives. Attend this online event in real-time each day for a week or simply purchase all the videos, audios and transcripts to take in at your leisure.