You will LOVE my video this week. Check it out and learn how to finger a girl.
In this video, I'm swinging on a sex swing, teaching lovers how to properly and effectively finger a woman's sweet spots, give her a Yoni massage, as well as some orgasmic clitoral stroking techniques.
If you're a woman, pick up some great ideas to have your lover try on you.
With these tips in hand (pun intended), if you're the giver, you're going to be a master at giving sensational orgasmic pleasure to your woman's gentle flower.
Check Out My BetterLover Video Here ⇐ Advanced Fingering Techniques 
LEARN HOW TO FINGER A GIRL
Three essential pieces contribute to a woman having amazing orgasms from intercourse:
Variety
Context
Engorgement
And I explain each one of them in this video too.
You see, to give tantalizing amounts of orgasmic loving to your woman, you need to do these three things… and you need to have a bit of practice.
After watching this video, you'll have more than enough to be a master at giving pleasure with your hands, tongue, mouth, and everything else!
Watch My BetterLover Video Here ⇐ Advanced Fingering Techniques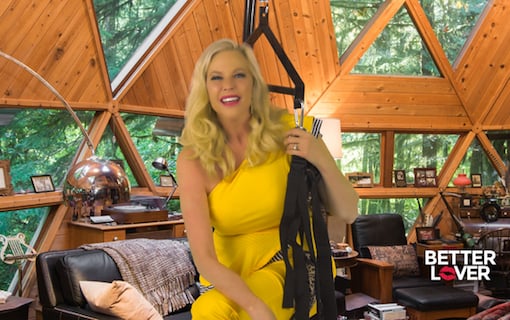 I also want to give you my G-Spot Toys guide for FREE.
Inside, I talk about the very best G-Spot toys that I wholeheartedly (and orgasmically) recommend and love to use.
Yes, I do use them!
You'll also get to know which ones are good for certain sex positions, for couples, for self-pleasure, and certain unique kinds of pleasures.
When you get this toy guide, you will also receive a link to an EXPLICIT How-To Video, so you know how to use these toys. These toys misused can hurt a gal, so you have to know what the heck you are doing.
Download My G-Spot Toys Guide For FREE ⇐ Get Ready To Get Wet