How To Help Heal Your Partner From Sexual Trauma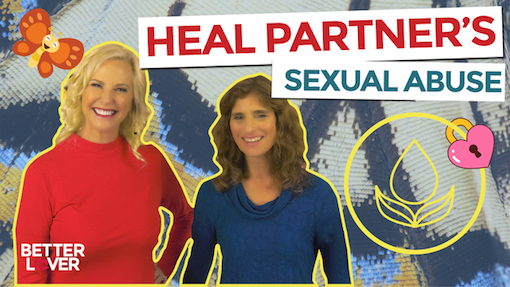 Most of us have gone through some form of sexual shaming, abuse, or trauma in our past. Very few people escape some sort of sexual shutdown.
And for a lot of us, it's tough to heal, move on, and let it all go.
Oftentimes, these traumatic memories and feelings rise up in the worst situations and cause problems in our current relationships.
Here's an email I received about such a relationship:
"Hello Susan, I am in a relationship with a person who used to be an escort. She is not anymore. She was also abused and raped when she was a child. Our lovemaking is more like an escort session. Wham bam thank you, ma'am. She doesn't like to let me touch her or hold her, and I want to so badly.

Do you have any suggestions about how I can make her feel safer, or open up and be more touching and feeling with me? Any suggestion you would have for me I would greatly appreciate. Thank you." — Chris (not his real name)
That's why in today's video, my dear friend Ariel Giarretto, trauma therapist and somatic educator and I talk about the many gentle and loving ways you can help your partner heal (or your partner can help YOU heal) from past sexual trauma.
Check Out Our YouTube Video Here ⇐ How To Help A Partner Heal From Sexual Trauma
HEAL EACH OTHER
Many times, it's the partners who are actually the ones who can guide those with past trauma to a state of healing and happiness. That's what my darling husband, Tim did for me.
Helping heal your partner's trauma is one of the most beautiful things you can do for them. You can help open them to their sensual potential.
Whether or not you or your partner have gone through some bad experiences in the past, this video is definitely one you would want to watch.
Here's Our Video ⇐ How To Help A Partner Heal From Sexual Trauma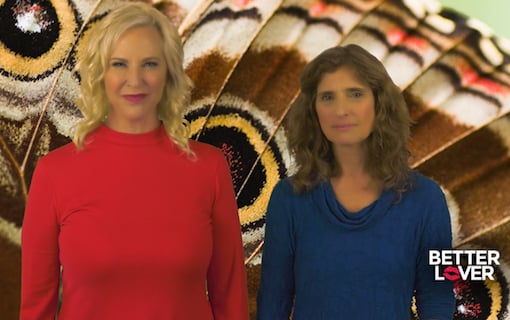 Watch The Video Here ⇐ How To Heal Your Partner From Sexual Abuse