2 NEW Sex Toys For Couples (VIDEO)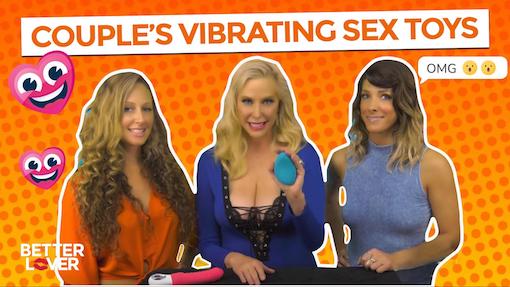 In the mood for more sex toys? I sure am.
In today's video, I'm joined again by these two beautiful ladies, Amy Baldwin and April Lampert, co-hosts of the Shameless Sex Podcast…
And we talk about two of their favorite healthy sex toys for couples.
These wonderful vibes are designed to take your sex life to a whole new dimension, so strap yourself in and watch our video below.
Click Here To Watch Our YouTube Video ⇐ 2 NEW Couples Sex Toys For You
3 GIRLS AND 2 SEX TOYS
Some guys may think they should already be able to give their woman all the pleasure and stimulation she could ever need with his own hands and penis…
However, that's simply untrue.
Women need to feel different types of stimulation in different ways and in different places to get turned on enough for consistent orgasms.
And like I always say, ALL women need 3 distinct things to have world-altering orgasms she'll crave time and time again…
I specifically explain these 3 things in my video here.
Watch Our YouTube Video Here ⇐ 2 New Couples Sex Toys For You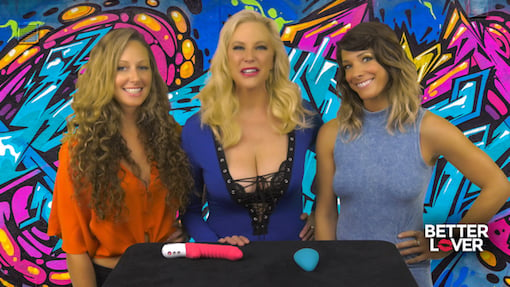 The "Wish" by WeVibe and Tiger by Fun Factory are two of Amy and April's favorite sex toys.
They absolutely love playing with them when they're making love with their lovers… as well as when they're playing with themselves.
All three of us pitched in on some wonderful and creative ideas on how to use these sex toys in real-life settings. Check out our video.
Here are direct links to these toys:
Unlock Additional Members Only Content
Please login or register for a Free Membership to view this content.
Check Out The "WIsh" and "Tiger" Sex Toys For Couples ⇐ Links In The Video Description
Please, I need you to subscribe to my Better Lover YouTube Channel. It's free. You just sign up with your email. Subscribing signals to YouTube that my videos are valuable and helps me grow. I really appreciate it.


The links I mention in the video can be found under the video. Click "SHOW MORE" on the left on your computer. Or click the little TRIANGLE on the right on your phone and it will expand to show the links and transcript.  
Check Out These 2 NEW Sex Toys For Couples ⇐ The Link is In The Description Below The Video