Let's talk about the age-old question men cannot stop wondering…
"Does penis size REALLY matter?"
Well, it does. However, not in the way you may think.
I worked SOOOO HARD on today's video for you. This is a culmination of all my best advice for having a BANGING BONER, I'm going to talk about why size does matter, but why size isn't the prime factor for female pleasure.
In fact, there are scenarios where size actually becomes an obstacle to sexual pleasure.
Watch My YouTube Video Here ⇐ Does Penis Size Matter?
PENIS SIZE DILEMMA
While penis size may contribute to how a man feels about himself sexually, women have a different take on the length and girth of your manhood.
You see, a woman's vagina has mechanoreceptors that are sensitive to a certain kind of penis experience.
In the video, I'm also going to talk about an interesting study where a room full of women were given a bunch of 3D-printed penises of varying sizes.
The women were then asked which ones they preferred, and which ones they couldn't be bothered with.
These women also revealed one very notable piece of information for men who worry about their size.
Check Out My YouTube Video Here ⇐ Does Penis Size Matter? Is Yours "Good Enough?"
I also want to give you one of my FREE books, the Pump Guide.
In my FREE Penis Pump Guide, you'll discover how to accurately use a penis pump to maximize harder, longer lasting, lengthier and thicker erections safely, in the least amount of time — with permanent gains.
Any one of any age can pump. You can pump to reverse softness, you can pump to make your penis bigger, you can pump simply to get a rock hard erection like when you were a young man.
I also cover the latest new protocols for reversing erectile dysfunction and creating more robust erections by combining three protocols:
Unlock Additional Members Only Content
Please login or register for a Free Membership to view this content.
Click Here For The Download ⇐ Link Is In The Video Description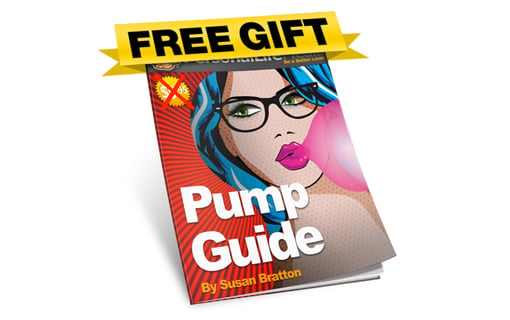 Please, I need you to subscribe to my Better Lover YouTube Channel. It's free. Subscribing signals to YouTube that my videos are valuable and helps us grow. I really appreciate it.


The links I mention in the video can be found under the video. Click "SHOW MORE" on the left on your computer. Or click the little TRIANGLE on the right on your phone and it will expand to show the links and transcript.  
Download The Penis Pump Guide Here ⇐ Link is In The Description Below The Video