A few weeks ago, we talked about why penis size matters — but not in the way you think.
And well, of course it does!
That's why I'm a HUGE supporter of some safe, sound, and powerful penis enlargement methods like penis pumping.
In fact, I support the practice so much, together with the men who do it, that I've started a 13-week Penis Pump challenge.
In today's video, I talk about the Penis Pump Results Tracker and what you can do to join the hundreds of men pumping their junks and tracking their progress… if you like to achieve a more powerful, much bigger man-cannon.
Click Here To Watch My YouTube Video ⇐ Penis Pump Results Tracker
PUMP IT UP
In the video, I also talk about some basic information on how to use a Penis Pump, how it works, and why I support it over some other methods like penis pills.
And of course, I tell you which Penis Pump I recommend and why.
Not only that, I also talk about 2 of my other favorite penis enlargement methods besides Penis Pumps.
Click Here To Watch My YouTube Video ⇐ Penis Pump Results Tracker
I also want to give you my FREE book, the Penis Pump Guide.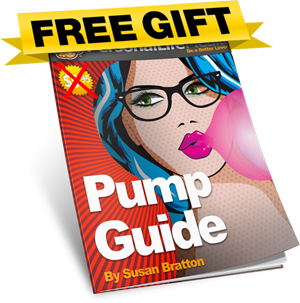 In my FREE Penis Pump Guide, you'll discover how to accurately use a penis pump to maximize harder, longer lasting, lengthier and thicker erections safely, in the least amount of time — with permanent gains.
I also cover the latest new protocols for reversing erectile dysfunction and creating more robust erections by combining three protocols: GAINSWave, The P-Shot, and the Penis Pump.
Click Here For The Download ⇐ Link Is In The Video Description
Please, I need you to subscribe to my Better Lover YouTube Channel. It's free. You just sign up with your email. Subscribing sends the signal to YouTube that my videos are valuable and helps me grow. I really appreciate it.


The links I mention in the video can be found under the video. Click "SHOW MORE" on the left on your computer. Or click the little TRIANGLE on the right on your phone and it will expand to show the links and transcript.  
Download The Penis Pump Guide HERE ⇐ Link is In The Description Below The Video