Shakti Queen: Your Sacred Female Sexuality (VIDEO)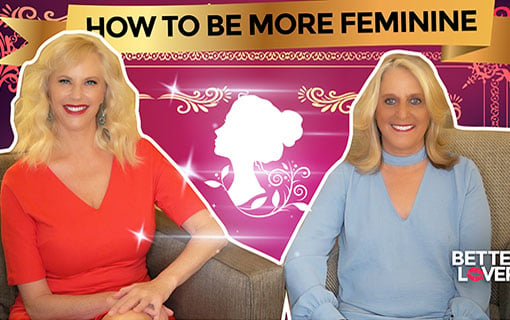 In a relationship, there is always masculine and female sexuality. The masculine needs the feminine. And the feminine needs the masculine.
These are some of the ducks that landed in my Mom's pool today. What a cute surprise. It made her day. And It got me thinking about how a lot of men just blindly follow along with what is "expected." Rather than thinking proactively about how they show up for us women.
They are not really sure WHAT to do to make us happy. They try, but sometimes we want MORE from them than we get.
And if we tell them what to do, they get pissed or resist (it's testosterone), which is why I want you to watch this video with my darling sexpert friend Amara Charles because she and I show you how to "allow" our guys to step up and be the man, even when we are so strong ourselves.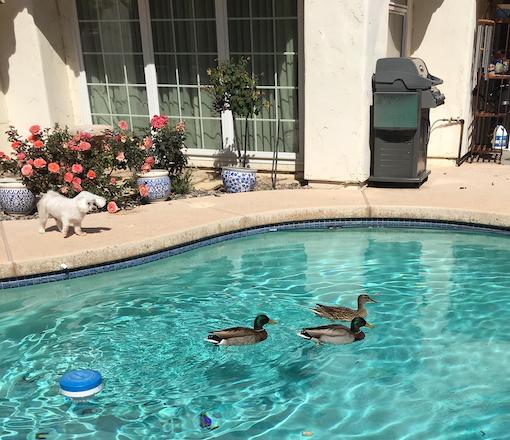 FEMALE SEXUALITY
If you've ever felt like your partner isn't reaching his potential as the masculine leader in your relationship…
If you feel like YOU have to be the one to take the wheel…
Here's a secret.
In these situations, it's not because the masculine is not trying. It's because the feminine is not allowing him and not empowering the masculine to fulfill his role.
For many of us ladies, we feel like we have to be the boss — especially when we feel our partner may need some direction. We step right up and give them that direction. We take charge.
This may work in the short term, but it's like putting a dog in a cage. Our partner won't grow. They won't discover their true potential. And instead, evolve to just waiting for orders like a good little puppy dog.
Trust me, ladies. You don't want a cute little puppy dog as a partner. You want him to be a strong, decisive, responsible ALPHA dog who has your best life in his plans.
That's what my good friend, Amara Charles, and I want to talk about in our video today. We're going to show you how to empower your partner and give him the opportunity and incentive to become the partner you want and deserve.
Click Here To Watch Our YouTube Video ⇐ Amara Shows You How To Do "The Softening" And Nurture Your Partner's Leadership
EMPOWER YOUR PARTNER
I know it feels good to be strong and independent.
Our modern society tells us that women DO NOT need men. This may be true when you talk about your personal growth.
However, in a relationship, there is always a masculine and feminine. Wherever you are in the gender spectrum. The masculine needs the feminine. And the feminine needs the masculine.
And they BOTH need to nurture one another for their relationship to bloom. For the masculine to become the Dragon King — and for the feminine to become a Shakti Queen.
In the video, Amara also shares a smart technique that empowers the masculine to evolve into a stronger, more powerful Dragon King. You can even do this technique starting tonight.
Click Here To Check Out Our Video ⇐ How The Shakti Queen Empowers The Dragon King (Female Sexuality)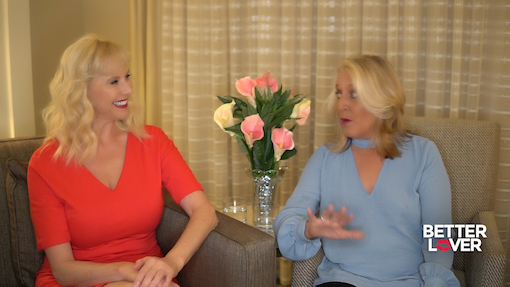 I also want to give you one of my FREE books, 7 Stimulating Sex Positions.
In this book, you'll discover how to incorporate sex toys into partner play, as well as pleasure multiple erotic spots at the same time.
You can use some of my favorite Fun Factory, Hot Octopuss, and Mystery Vibe toys for sex and solo-pleasure.
Click Here To Download 7 Stimulating Sex Positions ⇐ Pleasure Multiple Erotic Spots At The Same Time