Watch some of my best erotic massage videos here. You'll get step-by-step instructions on how to properly give your lover a breast massage she will forever cherish and remember.
EROTIC MASSAGE VIDEOS
Care for an erotic massage?
A lot of people are interested in learning how to give (and receive) amazing sensual massages. I get emails asking about it all the time!
That's why today, I want to give you some of my very best videos on erotic massage techniques and secrets.
You'll discover where and how to start, why you shouldn't go straight for her most erogenous zones right away, and some of my favorite sensual massage techniques like the "Bullseye Technique."
AND… not only is erotic massage about pleasuring your lover's genitals, but it's also all about how to put them in a state where they are fully open and ready to receive maximum sensory pleasure.
That's why these videos also go into other techniques such as breast massages and sexy foreplay.
Check Out Some Of My Best Erotic Massage Videos ⇐ Discover The Art Of Giving And Receiving Erotic Pleasure
SPREAD THE LOVE
My good friend, Amara Charles, said…
"Women really love a long, extended breast massage. Most women I talk to just can't get enough of it."
The more your lover's senses are piqued and pleasured, the wetter they become.
Here are the videos you'll get to watch today:
Erotic Massage

Vagina Massage

DIY Vaginal Massage

Lingam Massage

How To Touch Her Genitals To Give Her Orgasms

Watch How Tim And Susan Do The Expanded Orgasm

Sexual Healing: How To Give Sacred Spot Massages

Jade Egg Show & Tell (Yoni Egg Practice)

Yoni Vagina Massage

Penis, Vagina, And Sex Slang Words
You might also want to save the playlist link because more videos will be added very soon.
Watch Some Of My Best Erotic Massage Videos Here ⇐ Give Love And Make Love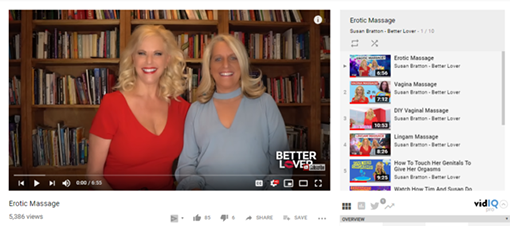 I also want to give you a FREE Gift, a collection of books from my good friend and fellow sex expert, Dr. Patti.
It's all about how lovers can escalate their sexual experiences with the help of the Expanded Orgasm practice.
This is touted as one of the (if not THE) best kind of orgasm a woman can experience.
It's different from female ejaculation, and may even be more pleasurable for the woman.
Click Here To Download The FREE Books ⇐ Step Into The World Of Expanded Orgasms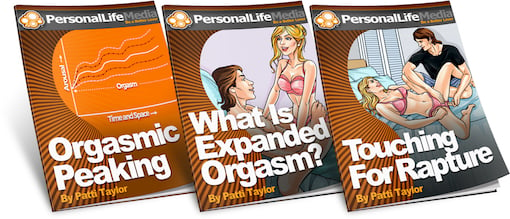 Thank you for helping me hit 100,000 subscribers! If you're not a subscriber yet (it's free)  can you please subscribe to my Better Lover YouTube Channel? You just sign up with your email. Subscribing sends the signal to YouTube that my videos are valuable and helps me grow. I really appreciate it.