As you may have noticed, I am an expert on many radio and TV shows and podcasts. The podcast hosts are less censored and can ask questions of an intimate nature… and they always ask me, what is the #1 sex technique?
My answer is always "erotic massage." And I often call it Yoni and Lingam massage because these are the Tantric lovemaking words for her and his genitals. Manual genital pleasuring is the best form of foreplay for optimum engorgement. Put simply, the #1 sex technique is a Hand job for him, her, and them.
We need way more genital touch and engorgement (blood flow for pleasure and lubrication) than we get.
My fans are always interested in learning how to give (and receive) ever more amazing sensual massages. Every time I post about Yoni massage on my Instagram it blows up. Everybody wants to get more info now about Yoni massage, which is a great sign that people are maturing sexually. 
That's why today, I want to provide you with my best free videos on erotic massage techniques and secrets. If you wish to see my tasteful and explicit erotic massage videos, sign up to get notified of our upcoming Steamy Sex Ed Video Collection® 60% off sale for this coming Valentine's Season.)
In these free videos below, you'll discover where and how to begin, why you shouldn't go straight for a woman's most erogenous zones right away but you should for a man, and some of my favorite skills like the "Bullseye Touch Technique."
AND… not only is erotic massage about pleasuring your lover's genitals, but it's all about getting them in a state where they are fully open and ready to receive maximum sensory pleasure.
These videos include other techniques such as breast massages, lingam (penis) massage, and sexy foreplay.
Check Out Some Of My Best Erotic Massage Videos ⇐ Discover The Art Of Giving And Receiving Erotic Pleasure
SPREAD THE LOVE
My good friend, Amara Charles, said…
"Women love a long, extended breast massage. Most women I talk to just can't get enough of it."
The more your lover's senses are piqued and pleasured, the wetter they become.
Here are the videos you'll get to watch today:
Erotic Massage
Vagina Massage
DIY Vaginal Massage
Lingam Massage for Him
How To Touch Her Genitals To Give Her Orgasms
Watch How Tim And Susan Do The Expanded Orgasm
Sexual Healing: How To Give Sacred Spot Massages
Jade Egg Show & Tell (Yoni Egg Practice)
Yoni Vagina Massage
Penis, Vagina, And Sex Slang Words
You might also want to save the playlist link because more videos will be added very soon.
Watch Some Of My Best Erotic Massage Videos Here ⇐ Give Love And Make Love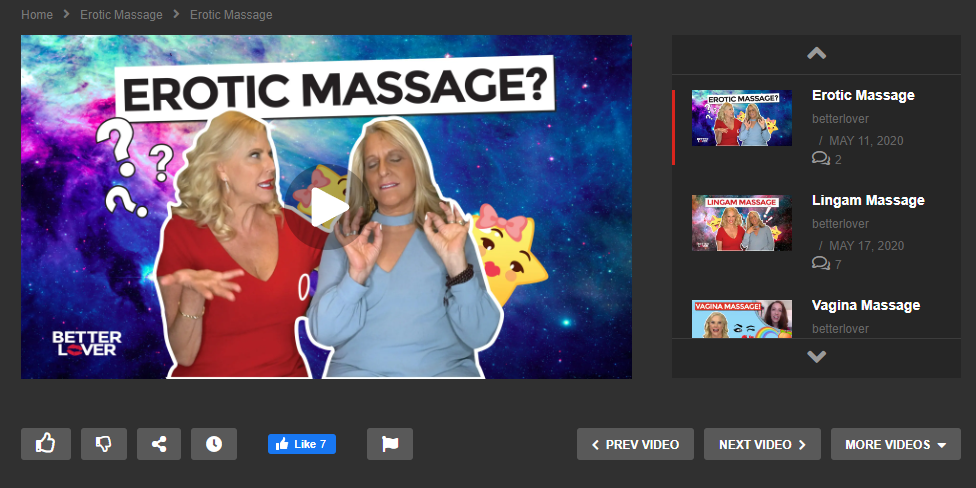 I also want to give you a FREE Gift, a collection of books from my good friend and fellow sex expert, Dr. Patti.
It's all about how lovers can escalate their sexual experiences with the help of the Expanded Orgasm practice.
This is touted as one of the (if not THE) best orgasms a woman can experience.
It's different from female ejaculation and may even be more pleasurable for the woman.
Click Here To Download The FREE Books ⇐ Step Into The World Of Expanded Orgasms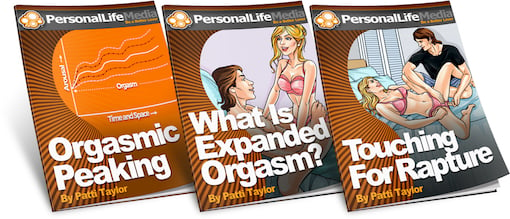 I have a new company I'm working with called Marek Health. They have hormone lab panels for both men and women, you get a health coach, AND a doctor reviews your labs. I love it!
Marek Health offers a premium service beyond just blood panels and prescribing medications. They also provide personalized coaching, nutritional support, and monthly check-ins to ensure you're on track to achieving your health goals.
Their programs are catered to your personal needs and goals. So if you just want the basic hormone panel, you can go for that. If you want to stack on more services, they have many options.
Unlock Additional Members Only Content
Please login or register for a Free Membership to view this content.