For solid hard ons that last, your veins do the heavy lifting. There are two parts to getting and staying hard. First you need blood flow into your penis. Then you need your veins to "clamp down" and lock the blood in. That's why it's so important for a guy's veins to work the way they should.
You might be surprised to learn that "venous leaks" are the biggest reason younger men struggle to stay hard. And for older men, lack of nitric oxide production is what makes it hard for them to get blood flow in. The little blue pill works on the Nitric Oxide system in your body. So that's great when you can use it to "get it up." But what if you can't keep it up?
Try a vacuum erection device with a penis ring! Here's a video I did with my favorite natural doctor and penis expert, Dr. Glenn Wilcox on how you can use a penis pump to get hard and stay hard. I love this video!
HOW PENIS PUMPS WORK FOR ERECTILE DYSFUNCTION ← Find out, Watch Now
PUMP IT UP TO PUMP HER UP
Venous leaks are more common than you might think. In this video, Dr. Glenn and I discuss the use of a penis pump as part of a comprehensive program to get your manhammer back in action.
Find out if the penis pump is right for you. ED expert Dr. Glenn Wilcox wants you to be informed.
DO PENIS PUMPS WORK FOR ERECTILE DYSFUNCTION? ← Find out, Watch Now
I know a man who relied too heavily on the penis pump to "fix" his erectile problem. He ended up damaging his penis. The penis pump is best used as part of an overall strategy. You can also look at the new shockwave (horrible name!) technologies to help you rebuild your smooth muscle tissue to be able to lock in your blood for strong erections. And there are polyphenols and flavonoids in healthy fruits and veggies that also support your smooth muscle tissue to keep it resilient enough to lock the blood in your penis. You want to eat and exercise to support your "endothelium." That's the muscle tissue in your penis that locks the blood in.
You need a comprehensive, holistic approach to overcome ED.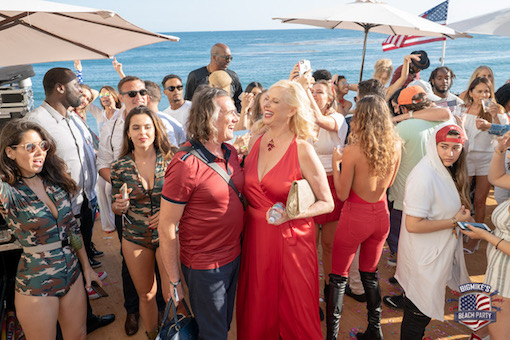 Start by watching Dr. Glenn talk about the big picture: hormone balancing, prostate health, and when a penis pump is contraindicated due to specific medical conditions.
You'll also hear about a short term solution… the beloved cock ring… and learn how to use one safely.
I'm on a mission to talk with all the top sexperts around the world and share their wisdom with you. Their insights and knowledge can make a huge difference in your intimate life so be sure to visit my Better Lover Channel. It's totally free.
PLUS, when you subscribe you essentially "Pay It Forward" by helping me reach more people who desire a passionate relationship. So spread the love and subscribe today.
Please see links below for our recommended Penis pump videos and products:
Unlock Additional Members Only Content
Please login or register for a Free Membership to view this content.