Ha! It's true! There once was a time when I didn't know how to give and receive oral sex with a vibrator. Good oral pleasuring is a learned skill. And anyone who says they don't like oral or can't get off on it hasn't had GOOD oral.
It's all part of my mission to help you become a Better Lover. I made this video series… to show you slight variations that make tried-and-true sex positions SUPERHOT.
It's all about the secret ingredient that keeps your sex life spicy: VARIETY.
In this video, you'll learn the ins and outs AND ups and downs of one of my personal all-time favorite sex positions. I had an artist draw these positions to show you exactly how it's done.
Let Me Show You How To Do It ← Watch The Blow Job Sex Position Video (FULLY ILLUSTRATED)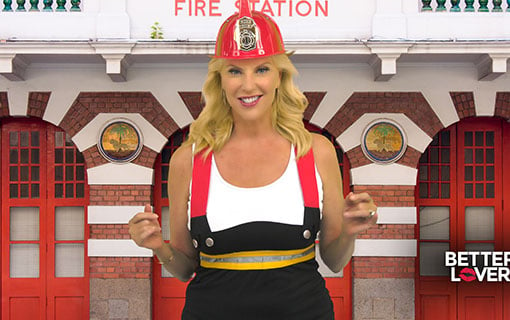 ORAL SEX WITH A VIBRATOR
See how I pair a blow job with a vibrator for a rollicking good time.
He starts by standing over her and dangling his penis down.
She relaxes as he plays with her mouth.
She reaches down and stimulates herself.
I love this particular variation because it allows the woman to relax. When he's standing above her in this specific way, her hands are free to do what they may. And you know what that means!
SPOILER ALERT! You have to see what's next!
CHINGALINGA! FOR A WILD TIME ← Go here, Watch NOW
I also want to give you one of my FREE books, 7 Stimulating Sex Positions.
In this book, you'll discover how to simultaneously incorporate sex toys into partner play and pleasure multiple erotic spots.
You can use some of my favorite
Unlock Additional Members Only Content
Please login or register for a Free Membership to view this content.
toys for sex and solo pleasure.
Click Here To Download 7 Stimulating Sex Positions ⇐ Pleasure Multiple Erotic Spots At The Same Time