Lotus Sex Position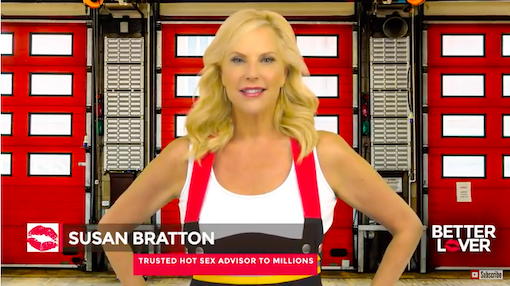 Sexual pleasure… deep connection… skyrocketing desire. It all comes together in Yab-Yum.             
For spiritual types, this sex position is the penultimate. For hot and horny types, this position is TO DIE FOR!  You will be absolutely amazed at what happens when you climb into your partner's lap in the open-legged lotus position.
SUPER SEXY, YAB-YUM LOTUS POSITION ← She's gotta have it; WATCH NOW!
Slow sex. What an ECSTATIC experience! Who would've thought going slow could be so good?
Many people think that faster and harder is better. I encourage you to become a slow sex fanatic using this sex position called, Yab Yum or The Lotus.
Here's the thing: a lot of women… MOST in my expert estimation… get MORE turned on when you start slow. A woman's arousal is very different from a man's. When you start slow and focus is on pleasure rather than orgasm… when you make your emotional connection a priority… a woman can relax and surrender more and more deeply.
The more she relaxes, the more she gets turned on…
The more she gets turned on, the more she wants it…
The more she wants it, the hotter she gets…
The hotter she gets, the better it feels…
The better it feels, the deeper and more intensely she's gonna want it.
What's that movie called? She's Gotta Have It? Here's the position that will make those words "come" true. (HA!)
VIDEO TANTRA SESSION WITH SUSAN ← Watch it NOW.
Get all seven stimulating sex position illustrations free from the link below the video.
You get an ebook PLUS all seven illustration images in high-res to use any way you want to.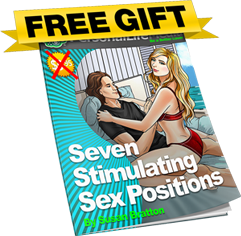 This video is just one in a special playlist I made for you on YouTube called SEVEN STIMULATING SEX POSITIONS. Watch them all; then watch your lover's mouth fall open at your newfound confidence and creativity in the bedroom! And be sure to subscribe to BETTER LOVER on Youtube. We want that open-mouthed awe to become a new gold standard in your intimate life!


You don't have to be a yoga enthusiast or study the Kama Sutra to enjoy this magical experience. In this video, I will guide you through exactly how to do this tantric sex position.
We've all had those moments when we feel a bit awkward, anatomically speaking…
or we get self-conscious about looking into each other's eyes. I know the score. Even I can get a bit eye-shy. Hard to believe, I know, but it's true. That's why I'm such an avid fan of this position. It eases both physical and psychological tensions.
Lotus position is easy to do (even for those who don't have a bendy yoga body). Especially exquisite is the way it gives you full access to your lover's sexual anatomy. When you sit in lotus together, that soft, adoring gaze JUST HAPPENS. Let me coach you through that experience…
SUPER SEXY, YAB-YUM LOTUS POSITION ← She's gotta have it; WATCH NOW!