This is the sex position I use when I want to squirt all over my lover…
Hello, Sexy!
Squirting orgasms are definitely in vogue. It's a must-have experience for the sexually adventurous that has all sorts of benefits, physically, psychologically, and spiritually.
But some women find it difficult to let their waters flow. Hence, I made this video to help men and women everywhere "open the tap" on her ejaculate.
Forget the "come hither" stroke that is promoted as THE TECHNIQUE to make a woman squirt. In fact, I want you to forget about "making" her squirt altogether. This G-spot sex position is a turnaround move that places the power in a woman's hands by letting gravity have its way with her. That's right, GRAVITY. Who's got the power now?
Click Here To Watch My Video ⇐ Best Sex Position For Female Ejaculation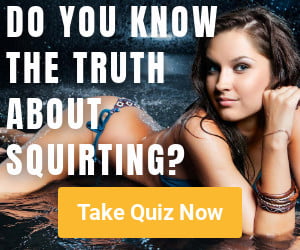 SQUIRTING SEX POSITION
It is extraordinary for a woman and her lover when the amrita starts to flow. The experience has a sacred quality that is unlike any other sexual act. But, of course, all sexual acts have a sacred dimension to them if you invoke them. So, what about female ejaculation is so electrifying and beautiful?
Simple: MORE AND DEEPER SURRENDER.
For that depth of surrender to occur, a woman needs to be properly primed and optimally positioned.
Ha! "Properly primed and optimally positioned"… that's a lot of Ps for something that isn't pee!
Check Out My Video Here ⇐ G-Spot Stimulation Allows Her Fluid To Flow
I also want to give you one of my FREE books, 7 Stimulating Sex Positions.
In this book, you'll discover how to incorporate sex toys into partner play and pleasure multiple erotic spots at the same time.
You can use some of my favorite
Unlock Additional Members Only Content
Please login or register for a Free Membership to view this content.
toys for sex and solo pleasuring.
Click Here To Download 7 Stimulating Sex Positions ⇐ Pleasure Multiple Erotic Spots At The Same Time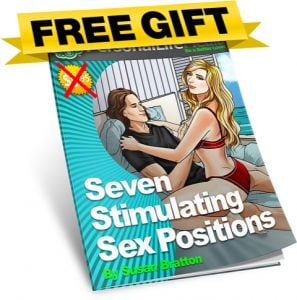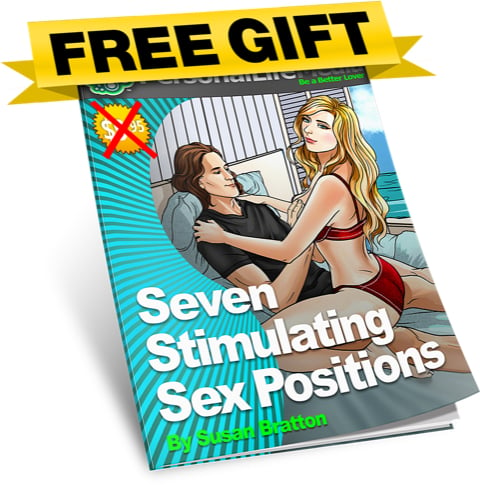 I created a special playlist called SEVEN STIMULATING SEX POSITIONS to make it easy for you to "BRING IT" in the bedroom.
Watch them all, and develop a whole new set of bedroom skills. Topics include tantric sex, quickie sex, a blowjob paired with a vibrator, the best position for G-spot stimulation… you will love how this series boosts your confidence in the bedroom! Visit BETTER LOVER, and you'll discover what sexual seekers the world over know: there's no limit to the pleasure you can enjoy when you find out that sex is meant to be fun and playful.