"If you wouldn't put it in your mouth, don't put it in your vagina."
"Orgasmic cross-training and sex toys. Now that's a powerful combo." ~ Denise, Palo Alto
Sex toys can add tremendous variety and pleasure to your erotic life… as long as the toys you use are safe.
For my new Penis Growth video series, I tried a "penis extender." (see pic above) It fits OVER a man's penis and has a vibrator built into the end of it and a clitoral "rabbit style" vibrator on top.
That night I had a fever and my vaginal canal was weeping and blistered. It took 10 days to recover from the phthalates the unregulated "novelty toy" Chinese manufacturer used in the plastic.
THE SEX TOY SAFE SEX TALK ← Watch Now (don't miss this conversation)
TOXIC SEX TOYS
Some sex toys really are better than others. It pays to find out what to look for above and beyond sex toy shape and size before you shop.
In this video, Nicole Harlow of Girl Meets Body on YouTube and I talk about toxicity and safety, what to look for and avoid in a sex toy.
Just because the label says "latex free" doesn't mean the toy isn't full of chemicals that can harm your delicate genital tissue. My friend Serene Martinez who owns the high-end Pink Bunny sensual store in San Francisco sources ONLY latex and phthalate-free sex toys.
Phthalates are toxic chemicals added to plastics to soften them. Pthalates are thought to add to or cause asthma, ADHD, breast cancer, obesity and type II diabetes, low IQ, neurodevelopmental issues, behavioral issues, autism spectrum disorders, altered reproductive development and male fertility issues. Blech!
DO YOUR "SEX TOY RESEARCH" HERE ← Get the Down-low Before You Buy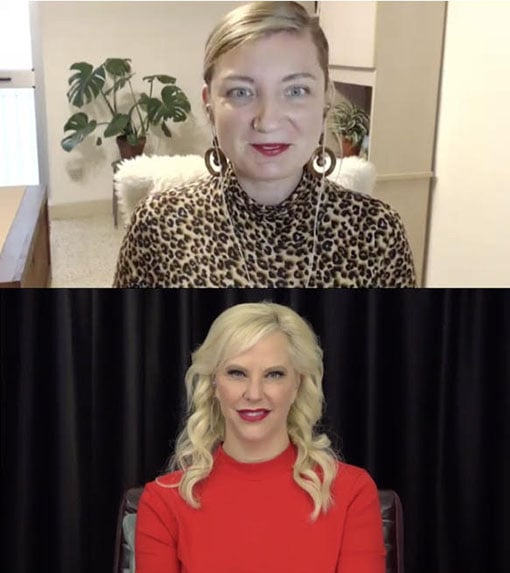 SAFE SEX TOYS
You'll also learn everything you ever wanted to know about lubes but didn't know to ask.
All lubes are not created equal. Get up to speed on what to use for sensual massage, when to use water-based lubes, which oils are best for oral sex, for manual, and for intercourse. It's important to get the texture and viscosity "just right" for pleasurable sensation and, in turn, increased sexual responsiveness.
You'll also hear Nicole talk about how she went from "junk food orgasms" to "gourmet orgasms."
And you'll hear me talk about refined clitoral sensation, the delicate touch and soft stroke that takes a woman into expanded orgasmic states where our orgasms can stack one on top of the other. Yeah baby. That's how she likes it.
WHAT'S HIDING IN YOUR UNDERWEAR DRAWER? ← Nicole & Suz Tell All (WATCH NOW)
I'm on a mission to talk with all the top sexperts around the world and share their wisdom with you. Their insights and knowledge can make a huge difference in your intimate life so be sure to subscribe to my Better Lover YouTube Channel. It's totally free.
PLUS, when you subscribe you essentially "Pay It Forward" by helping me reach more people who desire a passionate relationship. So spread the love and subscribe today.


Nicole has a free masterclass called Conversations with Your Yoni. It's the first step towards syncing your cycle/hormones with your sexuality, libido and pleasure. Click Here ↓ To Sign Up

Unlock Additional Members Only Content
Please login or register for a Free Membership to view this content.