How Blow Jobs Make A Man's Penis Bigger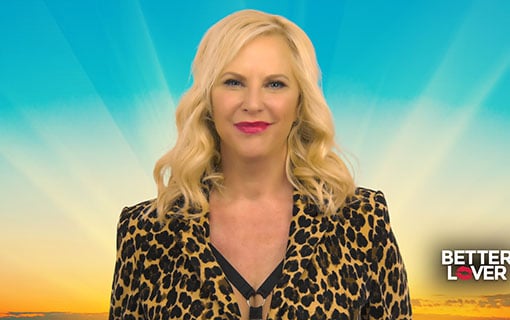 Fellatio suckling increases length and girth.
This new, free video technique is for reversing penile atrophy. It increases the length and girth of the phallus. So it is as interesting to you if you're a guy as it is if you're his partner.
And, I'll confess… I'm breaking all my personal privacy rules to go public with this… that's how excited I am to share the AMAZING results I've seen with my own eyes.
25-40% PERCENT BIGGER PENIS ← Watch Now (Susan Bratton original technique)
BLOW AND GROW
Before I say more, I want you to make me a promise: that you'll take before and after photos and help me document your results with my Blow & Grow: the blowjob technique that will grow any penis!
Now you can watch the specific ways I use my mouth and hands on a man's penis to make his member longer and stronger. I'm not just talking about his erection… these are permanent gains in length and girth.
This is hands-down (and heads-down) the best sex technique for creating a stronger manhood ever "invented." And I invented it through years of trial and error on multiple lovers.
BLOWJOBS REVERSE PENILE ATROPHY ← Watch Now, Learn How
A man will likely see the results of growth and firmness in as few as 3-5 "treatments." And it's a fun "couples project," because generally women don't give as many blow jobs as a guy would like because she doesn't know what to do and doesn't see the reward for her effort.
That all changes now with this way of going down on a guy that actually makes his penis even more enjoyable for the giver.
And even though you get incredible satisfaction as the giver for many reasons, "The best part is the look of awe in his face when he sees how amazing his penis looks."
This is feel-good fellatio for both parties.
HOW TO GROW YOUR LOVER'S PENIS ← Watch Now
This is #2 in my multi-part series on penis growth, and this TELL-ALL video gives you all you need to know to get REAL RESULTS. Watch while I show you exactly how I "suckle" rather than suck (BIG difference) and learn how I actually use his tool to give myself a throat-orgasm.
There are more videos in this series on penis growth so be sure to subscribe to my Better Lover YouTube Channel and learn what the best lovers in the world know about everything from "manhammer" herbal supplements to penis pumps to cock rings and more. With advice from me and my sexpert friends, you're in for a real treat between the sheets.
If you have any questions, just post them in the comments BELOW the video on the YouTube page and I'll answer them.
Please see links below for our recommended Penis pump videos and products:
Unlock Additional Members Only Content
Please login or register for a Free Membership to view this content.