Clitoral Erection Techniques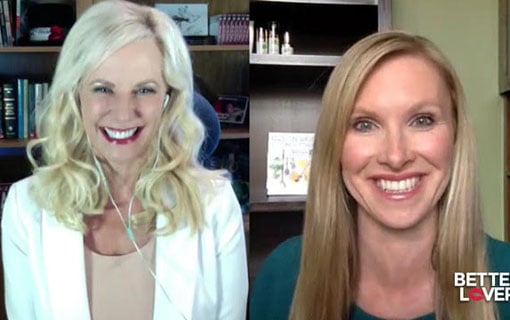 Why she needs to be as "HARD" as he does
More Frequent Sex For Him, More Satisfaction For Her  ⇐ Watch Video
The #1 sexual desire for most men is frequent intercourse. A man wants to be inside his woman A LOT.
In contrast, a woman's priority is orgasmic pleasure while feeling connected to her partner.
Discover the secrets that give both of you what you want. Put your sex life on an upward pleasure spiral where sex gets better and better rather than worse and worse.
In this video, I discuss with Dr. Trevor Cates, naturopathic physician based in Park City, Utah, how to give a woman a clitoral erection and why it's crucial for good sex.
FEMALE PHYSIOLOGY: MORE PLEASURE MEANS MORE ORGASMS ⇐ Watch Now
CLITORAL ERECTIONS
There is far more to her clitoris than the little visual nub. The more you understand her entire clitoral structure the more engorged she gets. And you know what that means… she has more pleasure and more orgasms!
GIVE HER CLIT A HARD-ON! HOW TO GET HER ENTIRE CLITORAL STRUCTURE ENGORGED AND "ERECT"
Discover the benefits of engorgement. Learn how to stimulate her whole clitoral area: her urethral sponge (also known as the G-spot), perineal sponge, vestibular bulbs, fourchette, mons pubis, and give the glans and shaft a mini-hard-on.
CLIT STROKING TECHNIQUE
With this tried-and-true technique, she can relax and receive. When she can simply be with the sensation, her capacity for pleasure increases, her orgasms become more intense.
Learn how to:
» circumvent "clitoral fatigue"
» allow rather than make orgasm happen
» deliver the consistent stroke she needs
» take her into an expanded orgasm state rather than be "one and done"
» have her experience all the pleasure her body is capable of having
WOMEN CAN HAVE MANY KINDS OF ORGASMS
Most people focus on penetration and clitoral stimulation and leave a great deal of pleasure on the table. They do not realize that she can come hundreds of ways. From a "one and done" climax that last 30 seconds to an expanded orgasm that allows her to ride waves and waves of orgasm for as long as she wants, her capacity for variety is the key to her sexual satisfaction.
CLOSING THE ORGASM GAP
Men orgasm from penetration 90% of the time they have sex. [Or is it: "Ninety percent of men have regular orgasms through penetration." I don't quite remember at this moment.] Only 50% of women orgasm with a penis inside them.
It is really quite easy to bridge this gap so she craves penetration. Here are some basic easy-to-learn tricks to resolve this issue so both partners get satisfaction from penis-in-vagina sex.
ORGASMIC CROSS-TRAINING
What men need to know to expand her "sensation map" so she can enjoy more pleasure and, ultimately, full-body orgasm.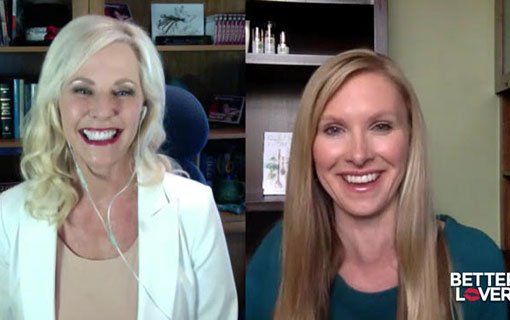 SUSAN AND TREVOR
Most couples end up in therapy for one of two reasons: fighting or cheating, with cheating the more common problem. Here I talk about the antidote to infidelity, The Sexual Soulmate Pact.
YOU'LL ALSO LEARN ABOUT:
HOW TO USE FANTASY TO YOUR ADVANTAGE
DIFFERENT TYPES OF PLEASURE: VISUAL, AUDITORY, AND KINESTHETIC
BRAINWAVE STATES AND SEX
WHY MEN NEED FREQUENT EJACULATION
THE PROBLEM WITH PORNOGRAPHY
WHAT A WOMAN CAN SAY WHEN SHE FEELS LIKE SHE'S BEING TREATED LIKE A PORN STAR
I'm sure you'll enjoy this information-packed video. And you'll have more satisfaction, too.
THE ANTIDOTE TO INFIDELITY ⇐ Watch Now
If you have not yet clicked the red subscribe button on my YouTube channel, please do!


Clicking "subscribe" tells YouTube my content is valuable and helps me get "discovered" in search results. All that happens is you get a subscription notification in your YouTube account so you can see when my new videos go live.
Dr. Trevor Cates is the first woman to be licensed as a naturopathic doctor in California. Trevor has 14 years of clinical experience in science-based and integrative medicine and 14 years of clinical experience.
She says, "I want to help you determine what is best for your unique health needs. My goal is to get to the root of your health concern and address any imbalances with a holistic approach to medicine so that you can feel and look your best."
Unlock Additional Members Only Content
Please login or register for a Free Membership to view this content.