Arm yourself with the most powerful sex technique a man could ever have. Get this for phenomenal sex! This is the best position for longer sex!
The "ME Breath" 87% OFF SALE Ends Tomorrow. ⇐ Gives You More Stamina, Triggers A Woman's Vaginal Orgasms, And Lets You Use The Best Position For Longer Sex
THE BEST POSITION FOR LONGER SEX
I just received a slamming testimonial from a reader who used the Stamina Sex Positions recently. Check it out.
When you're using these Sex Positions to last longer, make sure you also incorporate the ME Breath.
The ME Breath is a stamina technique you use during sex. You can learn it when you pleasure yourself and practice it during sex.
That way, you'll not only last as long as she wants you to, but you'll also induce her vaginal orgasms through penetration and experience MULTIPLE full-body orgasms of your own.
Combine These Sex Positions To Last Longer With The ME Breath ⇐ Unbeatable Combo For Phenomenal Sex (87% OFF SALE Ends TOMORROW)
Stamina Sex Position #5: The G-Force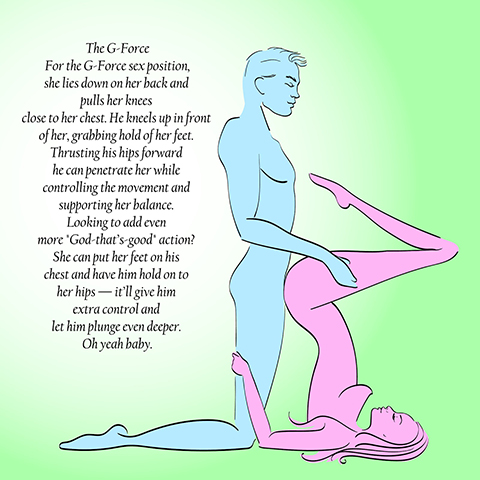 Have her lie down on her back and pull her knees close to her chest.
Kneel up in front of her. Grab hold of her feet.
Thrust your hips forward so you can penetrate her while controlling the movement and supporting her balance.
Looking to add more "honey, that feels so good!" action?
Have her put her feet on your chest and hold on to her hips.
This gives you extra control and allows you to plunge deeper and deeper into her.
Stamina Sex Position #6: The Erotic V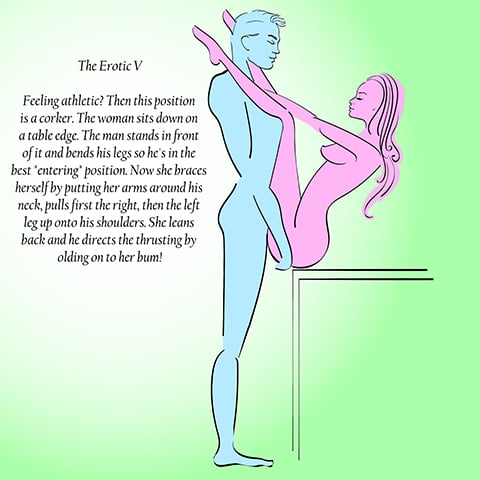 Are you feeling athletic? Then this position is a corker.
Have her sit on a table edge. Stand in front of it and bend your legs, so you're in the best position to enter her.
Have her brace herself by putting her arms around your neck.
Then have her pull her right and left leg onto your shoulders.
Tell her to lean back and direct the thrusting by holding on to her sexy ass.
Stamina Sex Position #7: The Butterfly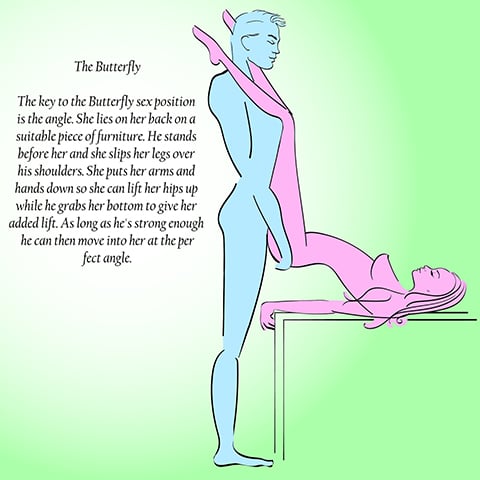 The key to the Butterfly sex position is the angle.
Have her lie on her back on a suitable piece of furniture.
Now, stand before her and have her slip her legs over your shoulders.
Have her put her arms and hands down so you can lift her hips while you grab her bottom.
As long as you're strong enough, you can move her at the perfect angle.
Stamina Sex Position #8: Doggystyle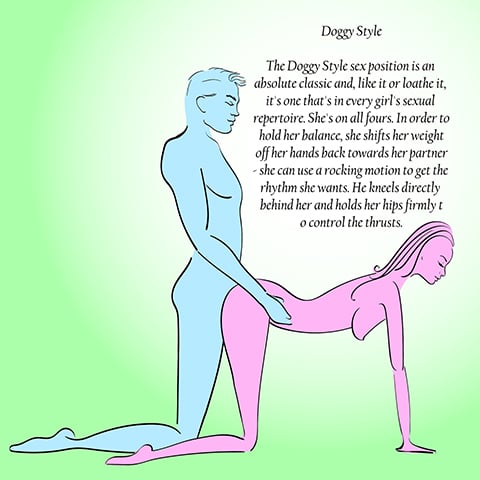 This good ol' classic, whether you love it or hate it, is one you should add to your erotic experiences.
Have her on all fours. For her to keep her balance, have her shift her weight off her hands back to you.
She can use the rocking motion to get the rhythm she wants.
Kneel directly behind her and hold her hips firmly to control your thrusts.
Stamina Sex Position #9: The Standing Wheelbarrow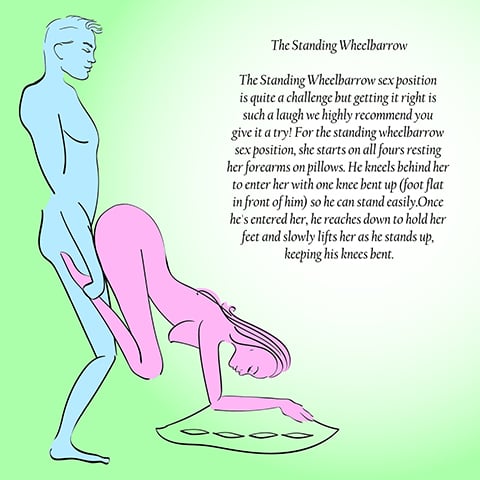 This position is quite a challenge, but getting it right is an experience in itself.
Have her start on all fours, resting her forearms on pillows.
Kneel behind her to enter her with one knee bent up with your foot flat in front of you so that you can stand easily.
Once you've entered her velvety smoothness, reach down to hold her feet and slowly lift her as you stand up, keeping your knees bent.
Stamina Sex Position #10: Wide Opened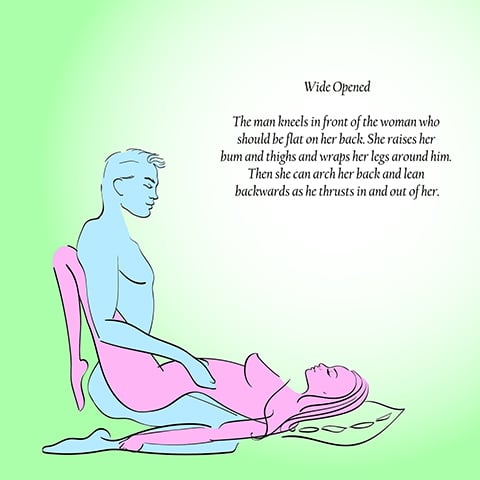 Kneel in front of your woman as she is flat on her back.
Have her raise her butt and thighs to wrap her legs around you.
She can arch her back and lean backward as you thrust in and out of her.
Putting It All Together
All these Sex Positions to last longer are meant to multiply your sexual stamina.
So you can last as long as she wants you to.
However, if you want to take your lovemaking to phenomenal heights truly…
You'll also want to incorporate the ME Breath when you're having sex.
Whether or not you're using these Stamina Sex Positions…
The ME Breath gives you the ability to last EVEN longer.
That's because it provides Muscle Control, Arousal Control, and Pelvic Relaxation.
This 3-step "Control" technique gives you Everlasting Stamina…
As well as the ability to trigger her vaginal orgasms through penetration…
And also have multiple orgasms of your own.
What's great about the ME Breath is that instead of suppressing your pleasure, you get even more fun than you're getting now.
Instead of distracting yourself…
The ME Breath lets you enjoy every microsecond you're plunging in and out of your lover.
You'll feel EVERYTHING because you're no longer trying to desensitize yourself.
And instead of holding back your orgasms…
You're enabling yourself to have full-body orgasms without "leaking" a single drop of stamina.
That means you can keep going and going and going.
Keep Going And Going As Long As You Want ⇐ Use The ME Breath Tonight (87% OFF SALE Ends TOMORROW)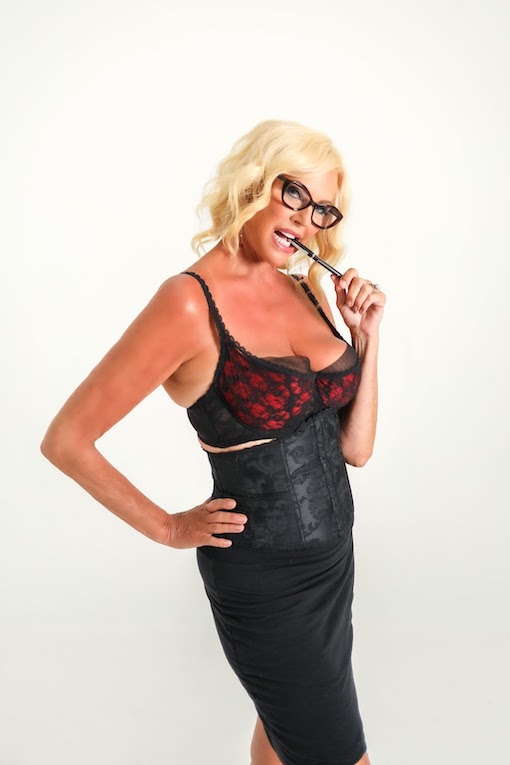 The "ME Breath" 87% OFF SALE Ends Tomorrow. ⇐ Gives You More Stamina, Triggers A Woman's Vaginal Orgasms, And Lets You Use The Best Position For Longer Sex