Want more feeling in your clitoris?
This is for women and the men who love them.
Strengthen your orgasm…
This week I'm talking about O Shots again. That is the Orgasm Shot where you get the healing factors from your own blood injected back into your clitoral structure. And below I have a link to a special vibrator that strengthens both your orgasm and your pelvic floor.
This is fantastic for anyone who feels like they've lost sensation due to injuries such as childbirth or horseback riding. And for those who want to turbo charge their clitoral sensation (including the G-Spot).
Pee when you sneeze? Urinary incontinence.
This easy injection also works for incontinence. Experts say it's just for stress incontinence (pee when you move). But it definitely helped my urge incontinence (when you have to pee you can barely hold it).
Dr. Robyn Benson on the O Shot Procedure with Suz ⇐ Watch Now
VIDEO ONE: The O Shot Vaginal Rejuvenation Procedure Explained
Want more feeling in your clit? Find out if the O-shot is for you!
Susan Bratton talks with Dr. Robyn Benson about sexual rejuvenation for women. Age-reversal for your vulva!
In this video you'll learn:
What is an O-shot? (:50)
Why you might want to have an O-shot. (1:14)
Four ways the O-shot can improve your sex life. (1:30)
What can cause erosion in the vagina. (1:54)
The easy, non-surgical way to reconstruct your vulva. (3:01)
Don't join the ranks of older women who walk past a bathroom and say, "Might as well go while I'm here."
You MUST hear this if:
You're tired of peeing in your pants… (2:10)
You've had a lot of babies and lost tone in your vagina… (2:22)
You want to stop the "dripping." (2:30)
You're concerned about the health of your uro-genital area. (2:52)
You want to avoid the #1 cause women end up in a nursing home. (3:19)
VIDEO TWO: The O Shot Explained Step-by-Step
What to expect when you get an O-shot: the step-by-step procedure.
In this short video, Susan Bratton and Dr. Robyn Benson discuss exactly what happens when you go into your doctor's office for an O-shot. Regenerating your vulva is a lot easier than you might think!
Get answers to these questions and more:
What are platelets and where do they come from? (:47)
What Platelet Rich Plasma is and where it comes from. (1:05)
What do they inject into me? (1:25)
Where do they do the injections? (1:50-3:30)
Will it hurt during the procedure or afterward? (2:11)
When will I see an effect? (3:44)
How long will the effects last? (4:01)
Do I need to get an O-shot on a regular basis? (5:22)
Exactly how does it affect urination? (2:30)
Will it help with scar tissue from childbirth? (4:24)
Can it help with lichen sclerosus (4:48)
Will this tone my vaginal muscles? (6:58)
Here is a link to the Intensity Medical-Quality Vibrator.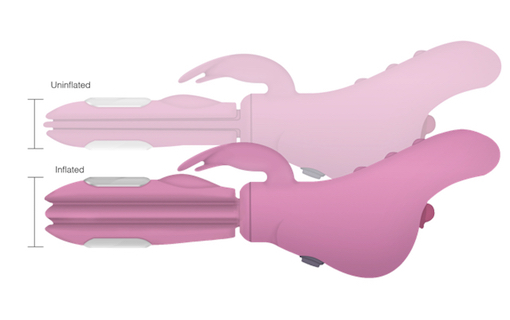 This is the vibrator that Dr. Robyn was showing on the second video.
STRENGTHEN YOUR ORGASM
Intensity, with is patented muscle stimulation, dual vibrators and active resistance, rebuilds pelvic floor muscle strength. A strong pelvic floor enhances intimacy, stops and prevents accidental bladder leakage and helps prevent more serious issues like pelvic organ prolapse.
If you'd like to book an appointment with Dr. Robyn Benson in Santa Fe to ride her regenerative machines or get an O Shot,
Unlock Additional Members Only Content
Please login or register for a Free Membership to view this content.
DR. ROBYN BENSON
Dr. Robyn Benson on the O Shot Procedure with Suz ⇐ Watch Now
Please post any questions or comments on the YouTube page. I'll answer them there.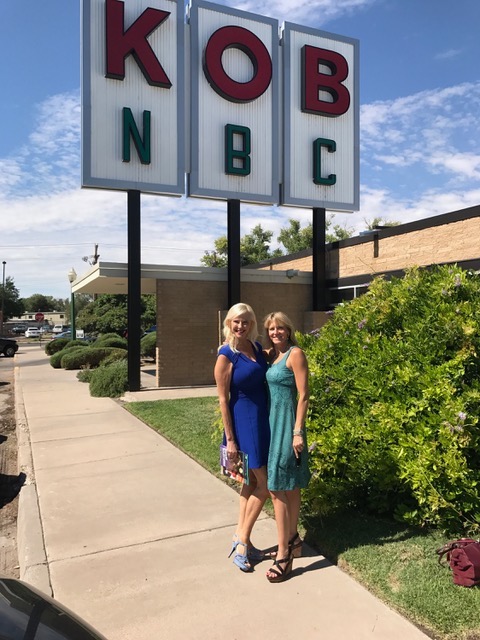 Dr. Robyn went with me in Albuquerque when I was on Good Morning New Mexico.