3 Sex Positions Best For Intercourse With A Vibrator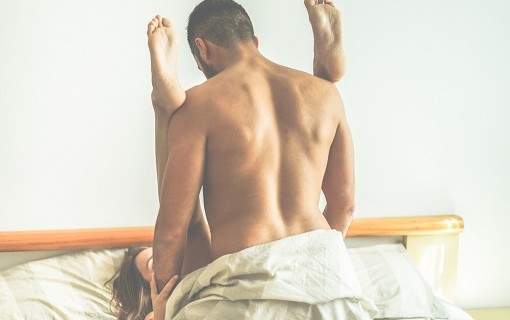 Bzzzz…. Multiple orgasms from penetration sex!
Sometimes the only way a woman can orgasm from intercourse is to use a vibrator.
There's no shame in using all available resources to have fun! So here are some tips to make sex with a vibrator more pleasurable… (scroll down)
HANDS FREE LOVEMAKING
The three sex positions that optimize her to be hands free with access to her clitoris are lying side by side, her on top and rear entry.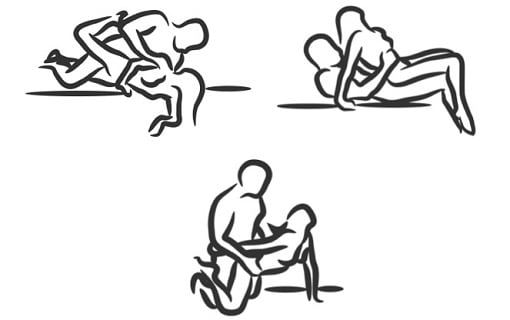 3 BEST SEX POSITIONS FOR INTERCOURSE WITH VIBE
Sex positions are based on the two individuals' body dynamics… how you fit together.
She could be:
Lying down, facing him with her legs over his body and him on his side entering her underneath.
Have her back to him with her leg up so she can reach between her legs as he's penetrating her from behind lying like spoons.
Lie on a stack of pillows with her behind up and hold the vibrator on her clitoris while he's stroking from behind.
There are many ways to give her hands-free access so she can stimulate herself.
And if he plays with her breast, kisses her, bites her neck, and strokes her body that will help her orgasm.
To keep her arousal escalating, he can tell her how sexy she is, how beautiful she looks, and how good she feels.
Another important aspect of intercourse is varying his thrusts… Slow and deep… Shallow and rapid… Seeing what she responds to in the moment… Because as you know, every moment she's changing and wanting a different sensation.
If she's a woman who likes pressure on her G-Area up inside, he can pull out his penis and insert one, then two fingers and press and stroke the upper ceiling of her vaginal canal. Use lots of lube (I like  coconut or avocado oil for a chemical-free lube.) and reapply lube on his penis and her labia before re-entering.
When he strokes her G-Area as she's using her vibrator it will feel amazing to most women.
Going back and forth between being inside her and fingering her is also much appreciated by women.
Be active. Be present. Give each other feedback. Ask for what you need. Express your desire and appreciations. Have fun. Move her around. Laugh.
With practice, she will soon begin having orgasms just from penetration and the vibrator will be the frosting on the cake instead of the cake.