4 Keys to Seduce Your Lover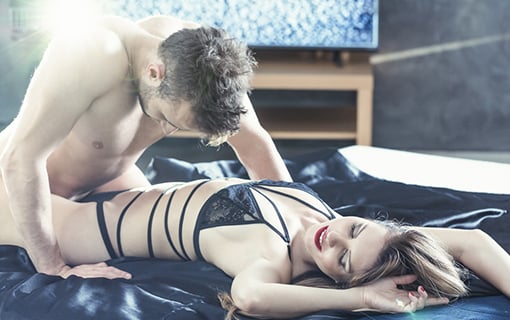 A reader emailed me some time ago that he was having trouble with his sex life because he feels something's "blocking" his wife from surrendering to pleasure and erotic bliss.
Remember, if something isn't as great as you want it to be, there's always a way to improve it.
And you also shouldn't expect things to get better out of the blue.
I always tell people that having a successful relationship and sex life is something you have to constantly work on together with your partner.
It is not a packaged product you can order off of Amazon.
It's a project.
Here's what he said, and my reply below.
Train Your Lover To Be Exquisite In Bed <=== 4 Keys To Seduction
SEDUCE EACH OTHER
This information applies to EVERYONE: single, married, anywhere across the gender spectrum.
===========================
"Dear Suz, After my wife had our first, she started having hot flashes. Then a few months later she started having anxiety issues. I just wonder if something happened to her when she was young. She's been taking Lexapro now for a while. She also might be holding on to something inside she doesn't want to talk about.. Like something that happened in her childhood?

I just wish she would just look at me and say "you need a piece of ass." That's all,
and fuck my brains out."

Jeff (not his real name)
============================
Hormonal stability affects anxiety.
Most doctors are fricking idiots and they just medicate with anti-anxiety drugs because they don't know endocrinology.
Cortisol IS a hormone too. And if you have too much or too little, it can create anxiety.
Go to an endocrinologist or a functional medicine doctor who knows hormones, and have your hormones, including cortisol levels checked. You will have to pee for 24 hours into a bucket and send them test strips of your pee. It's easy.
Read this article:  Can Hormone Replacement Therapy Help A Woman Orgasm?
Ask her about her childhood too. See what happened. Was she abused? Shamed? So many of us were…
Get to the bottom of it and help her solve her anxiety.
You're a good man.
Also, teach her how to be that piece of ass you're looking for and help her want to make love to you the way you want. Bring her out. Seduce her toward pleasure. Be her guiding sexual light. Bring her to her sexual potential.
Check out our Seduction Trilogy program. It shows you how to bring your partner (of any gender persuasion) toward their sexual potential.
It includes the Four Keys to Seduction which is an INCREDIBLE model you can use in your love life, your work life, your family life… anywhere you need to move other humans toward more joy, pleasure and connection.
PLUS there's a whole section on how to sexually train your partner with integrity and a full loving heart.
Here is a link  on this amazing program.
Seduction Trilogy <=== 4 Keys To Seduction

It will show you what to do.
And you can always ask me questions.
It's a worthy endeavor. Fun. And will turn your partner into a whole new happy human.
I wish they taught us this in school! But at least we do. Dr. Patti's Seduction Trilogy is TRULY life-changing.
Have fun!