Can She FAKE A Squirting Orgasm?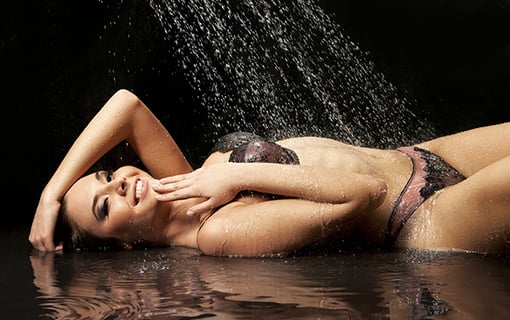 I received an email from a lovely lady just recently about squirting. Is there such a thing as a fake orgasm?
She and her female lover were wondering if it were possible to fake a squirting orgasm.
I go much deeper about this in my FREE book on The Truth And Myths About Female Ejaculation.
You can also watch a video of my girlfriend Ripple squirting and getting the cameraman who shot the video soaking wet. CAUTION: The video is Not Safe For Work! Watch it with your lover, or in private.
Here's the email I got from one of my readers…
===========================
"Hi Susan,
It's been awhile since I have written you. I'll keep it short. Is it possible for a woman to fake a squirting orgasm? My lady Cris claims she has faked it. What I think happened was she squirted without an orgasm?!??? We have off the chart mind blowing sessions…we have discovered that dom and sub works well for us. I the dom greatly enjoy artfully tying her up…she gets into the way it makes her feel beautiful…"
—Erika (Not her real name)
===========================
I'll tell you exactly what I told her.
Ejaculation and orgasm are separate systems in the body.
Sometimes they coincide and sometimes they don't.
I doubt she "faked" it but it could have felt like it wasn't an actual orgasmic contraction.
Again, I go into more detail about this in The Truth And Myths About Female Ejaculation.
If you want to discover how you can be a maestro at making a woman come buckets of her warm love juices, download my book for FREE today.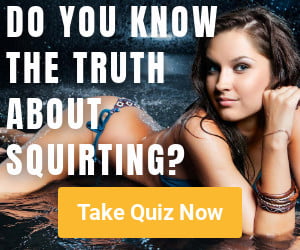 Here's the sample video of Ripple squirting like a fountain (it's explicitly Not Safe For Work) and getting us all wet. OMG.