Sexual Soulmates: 6 Essentials for Connected Sex ⇐ Limited Time Free Download
Today let's talk about:
New relationship energy
At first you may "just know" you're meant for each other.
But what happens months later when you're no longer riding the hormonal wave of new love?
That rush, often referred to as new relationship energy, has a lifespan.
The initial biochemical love-spell wears off in time. Then what? (scroll down)
SEXUAL SOULMATES FOREVER
Four months or two years later, you're looking at your lover thinking, "How did I get here?"
You start to doubt that "feeling in your gut that you've found The One," because you don't feel it anymore and, in fact, can't even remember what it felt like.
You go from "communicating without speaking" to communicating without listening.
The feeling of being "totally comfortable around each other" might sustain, but what good is it if you sit on the couch like two potato heads night after night?
That will quash your vitality and age you prematurely.
That "palpable physical chemistry" becomes non-reactive no matter how much you palpate it.
That strong sense that you've "crossed paths before" morphs into a strong sense that your paths have veered off in two very different directions.
She goes from "I can't imagine life without him" to "I'd give anything for a weekend alone."
He becomes emotionally unavailable, the romance stops and he begins to feel like a victim due to the lack of affectionate lovemaking that sustains a man in a marriage.
What nobody has told you is what to do when the honeymoon is over.
Forgive the cliché.
But this overused phrase points to a tremendous pool of unnecessary pain.
So let's brush aside our dislike of the trite and admit the obvious: the initial thrill that comes when you "find your soulmate" rarely translates to a life full of passion and excitement.
All too often, the feeling that you "complete each other" turns into numbing disappointment and, for some a complete failure in divorce—sometimes serial divorces throughout a lifetime.
So how do you use that weekend of alone-time to increase your desire for your lover and replenish your spirit rather than to find someone new who casts the next love-spell over you?
How do you kick-start her libido, help her overcome what might be holding her back from a total surrender to her passion with you and get her wanting you again?
You may very well have "shared the same life goals" at the start, but once you reached those goals… now what?
That is the question explored in this new book: "Now what?"
Sexual Soulmates: 6 Essentials for Connected Sex ⇐ Limited Time Free Download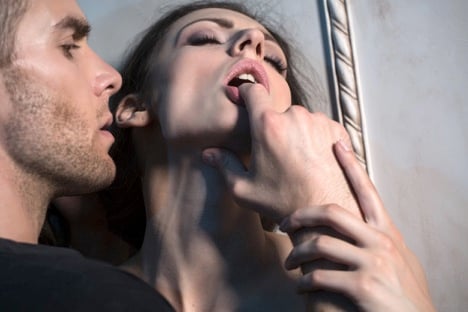 I'm giving away digital copies of my brand new book, "Sexual Soulmates" with ALL SIX ESSENTIALS just in time for Valentine's Day.
"I can see how these things make a difference." — Lauren
Claim your copy now and keep the honeymoon feeling alive!
Are you happy with your sex life right now? Whether or not you are, I'd love to hear from you and see if there's any way I could help.
Just hit reply on this email.
I read all my emails, though I may not be able to reply to all of them right away.
Let's talk.
Get Your Sexual Soulmate Essentials Here <== Download Free Now (Limited Availability)
"Pleasure to read because of the way it's written." — Jon