Fantasy Sex can happen anywhere.
It doesn't need to be on a blanket under a palm tree on a moonlit white beach…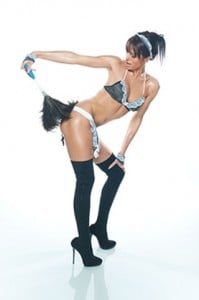 Or with you in a French Maid's outfit – legs up in the air – under a canopy bed in a French Château…
When you know how to establish, "fantasy play boundaries," you can add even more teasing anticipation, even a little dangerous experimentation, something edgy, and maybe something a little taboo or forbidden to your sex life without any repercussions.
In this video, I reveal ten fantasy sex "agreements" you can use to feel totallycompletely at ease when letting your wild side come out to play…
Even if only verbally.
Here is my free gift for you: "Kama Sutra Video: The Top 10 Fantasy Sex Agreements"⇐ Watch It NOW!
(I'm fully clothed and this is NOT in any way "dirty" or pornographic.)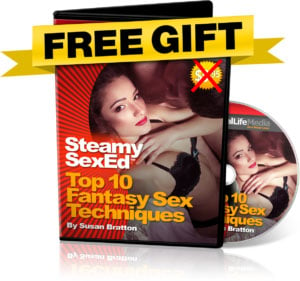 MY GIFT TO YOU
When you use your imagination, introducing a variety of sex positions, other lovers, and diverse setting, and time period… it can give an extra boost to your orgasmic pleasure.
Bringing in fantasy, something you have desired but have never acted on, is the key to generating erotic exotic sex everyday.
There are some really important rules to remember… what I call, "boundaries" around SAFE fantasy play.
And that's why you have to go watch this free video. (aawesome CONTENT)
How To Have Fantasy Sex ⇐ Fantasy Play WATCH NOW
Using your imagination and making love in the same old bed, in the same old room you've been making love in for years can be just as hot and sexy as going to some faraway land in a romantic setting.
Hopefully my sexy delivery will get your wheels turning.
Fantasy Sex Secrets Video ⇐ Visualize Fantasy