"Sexual soulmates are co-created by purposeful intention."
If you've been following my emails, you are aware that famous relationship author Arielle Ford asked me to collaborate on a chapter of her new book. Her book is called, "Turn Your Mate Into Your Soulmate."
I co-created this "lost chapter" of Arielle's book — the publisher deemed too risqué to include — called, "HOW TO TURN YOUR MATE INTO YOUR SEXUAL SOULMATE."
I've been dripping out the book in short excerpts for you. This is the fourth excerpt and it covers two fundamental skills for crazy good sex that keeps getting better in monogamous relationships.
2 CRAZY GOOD SEX SKILLS
#1 — What men and women want out of sex and how that differs.
#2 — Using "sex dates" to keep learning how to be better in bed together.
Arielle: Let's talk more about what men want out of sex, and what women want. What are some other areas of difference?
Susan: Men have been falsely accused of having one track minds or just trying to get sex.
For a man, his number one desire is wanting to give you incredible pleasure.  That actually trips guys up because they're so focused on her that they forget to let go and experience their own pleasure. They are trying to DO her, instead of BE with her. For two lovers to be completely surrendered in pleasure — a pleasure where you can't tell where his ecstasy begins and hers ends — you must both get out of your minds and into your bodies.
That's why clearing the air before lovemaking blows off all that steam, so you can drop into the love bubble together.
Here's a secret for the guys about women.
What she wants most from you in becoming her sexual soul mate is a balancing act of two feelings.
1.  One is that you adore her.
2.  The other is that you find her sexually irresistible.
When a man verbally tells a woman what he loves about her —from the shape of her ass to the deliciousness of her turkey meatloaf —she feels both adored and sexually irresistible.
If you focus just on adoring her, she doesn't feel sexy. If you focus just on her sexiness, she feels like an object. It's the balanced ratio of your compliments that turns her into your sexual soulmate.
When a woman allows her man to win by telling him how much she appreciates him in the bedroom and beyond, and thanking him for the ways he brings her pleasure and increases her happiness, she wins too.
Arielle: Wonderful. Perhaps you can send me that turkey meatloaf recipe? In your work you talk about "Sexual Sandbox Dates."  Can you tell me more about that?
Susan: Sexual soulmates don't happen by chance, rather they are co-created with purposeful intention.  You learn to escalate your passion by working on it together. It's a couple's project. With your busy lives, it just makes sense to put something as important as sex on the calendar. Plan for success.
It may seem counter-intuitive to plan sex dates to achieve a highly erotic sexual union, but that's how it works best. Spontaneity can occur within a safe context and environment and that needs to be planned. Setting up "Sandbox Dates" is a great way you can commit to developing your sexual skills together.  That's purposeful intention in action.
There is a delicious anticipation to a Sandbox Date where you actively practice a new sexual technique. Plus, this increases the total number of times you and your lover are physically intimate. And it decreases the pressure for sex to be intercourse-focused.
Women generally do not want to commit to intercourse until they are turned on. So starting with a smaller offer of a fun like playing, "Stop Start," or "Red Dot," can get a woman in the mood for more without any pressure.
Pressure for sex can kill her desire before it has a chance to start. Offering a fun Sandbox Date allows you to learn a new technique or relational skill together which brings you closer. That closeness then generates desire. That desire improves your sex life as does the new skill you learned together. Sandbox Dates are a fortuitous circle.
A Sandbox Date is the perfect time to try out new things — like finding her spot, erotic massage or improving your oral sex skills.
Sandbox Dates encourage feedback. Often in 'regular sex,' there's no room for feedback. People are either afraid to ask for what they want in bed or they just have no idea what they want. They only know what they are experiencing isn't it.
A Sandbox Date is the perfect time and place for the man and the woman to become multi-orgasmic because there's no pressure for any outcome. You are both just here to learn, to try, to discover, to play! Every woman and every man is capable of having an endless list of orgasmic experiences once you know how.
Here are two really fun resources for you.
There are 21 Sandbox Dates inside Expand Her Orgasm Tonight: 21 Day Program for Partners by the amazing sex teacher, Dr. Patti Taylor.
I had Dr. Patti create this program for us so that couples who wanted an Expanded Orgasm practice could learn the techniques from the privacy and comfort of their own bedroom.  This is the practice that Tim and I — and millions of couples around the world — have been doing for over a decade.
Expanded Orgasm keeps our sex life (and my genitals) in excellent working order and is one of the main reasons our sex life is so satisfying in our fifties.
You can sign up here to discover, "How Expanded Orgasm Can Take Your Love Life To New Levels And Beyond." <=== Short Download You Know Nothing About… Yet!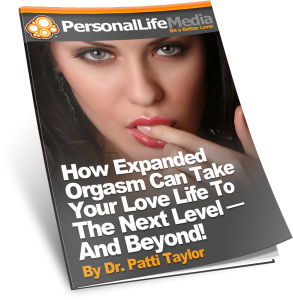 The second resource in which you may be interested is Multi-Orgasmic Lover for Men. Discover how to be a multi-orgasmic man in five short videos.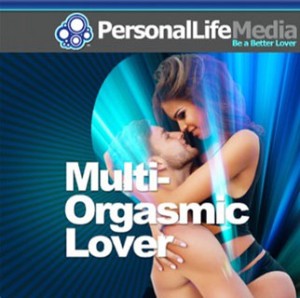 Multi-Orgasmic Lover for Men <=== Male Multiple Orgasm Workshop Replay
THE MOST IMPORTANT SEX SKILL
I choose the programs we offer VERY carefully at Personal Life Media. Years will go by before I add a title to our sex ed library… I'm that discerning.
Our library of online home study courses teach advanced skills that create an environment for extremely sensual, passionate sex.
Both Expand Her Orgasm Tonight and Multi-Orgasmic Lover for Men are premium quality techniques that you will utilize your entire sex life.
Go ahead and watch Jim's workshop and download Dr. Patti's report on Expanded Orgasm.  This is what the best lovers in the world are doing… and so can you!
Click here if you want to grab a copy of my darling friend Arielle Ford's newest book. ===> "Turn Your Mate Into Your Soulmate."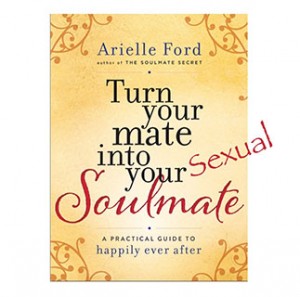 *To catch you up in case you missed it, here are the links to the first three excerpts from my Sexual Soulmate book:
"Why We Are "Serial Monogamists" AND "Serial Cheaters" (He has glorious ambitions to give her 7 kinds of O's in 7 different positions.)"
3 Ways You Create More Sexual Trust (Increases Passion & Removes Inhibitions)
Heart-Melting Intimacy Technique You Can Use When You're Feeling Afraid.