Free Audio Download SOUNDS SEXY!
Oh, goodie! I have such a sexy present for you today!
My darling boss, Susan Bratton was the guest star on the Sexuality Show podcast this week.
She divulged 10 foreplay techniques that make sex feel brand new and hotter than ever.
You will not find these lusty techniques anywhere else! (scroll down)
Do not miss this sensual conversation:
A special foot rub that wakes her up and makes her want sex.
Erectile tissue you can stroke in her chest and neck that will enhance her arousal.
The touch that says, "I have you safe, baby."
The face stroke technique that turns a man into putty in your hands.
The special way to get her to show her beautiful nude body to you.
The optimal place to suck on her neck to make her squirm in pleasure.
Lingerie that she loves and he finds sensational.
A type of lady fat that he can't keep his hands off.
A squeezing, grabbing, cupping touch that won't leave marks.
How to give her a "stomach-gasm." Yes! It's a THING.
Imagine what it would be like if you knew exactly how to turn your lover on along every level of sexual escalation as if you were just flipping a switch?
And when you DO flip the switch, they'll be so hot for you in a matter of minutes… sometimes even just a few seconds…
That they just can't wait to get started ravaging you… as you're ravaging them… and giving each other immense amounts of sexual pleasure.
Well that's exactly what's going to happen after you listen to this recording.
Sexuality Show '10 Hot NEW Foreplay Techniques' <=== Listen Now or Download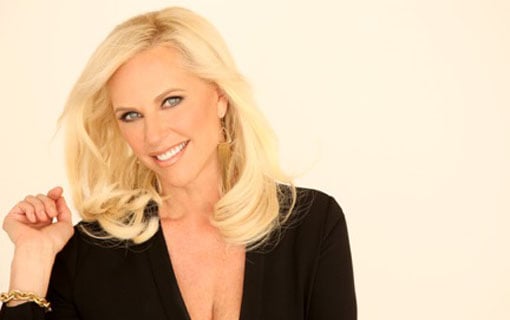 The Sexy Susan Bratton
Susan bares all with Brian Krall of True Life Development about how just about anyone, regardless of age, body type and experience can make sex a super pleasurable experience both will surely remember for a long time!