Understanding Your Sexual Attachments
"Secure vs. insecure attachment styles affect our sexuality."
Are you (or your lover) one of the 50% of Americans who have an "insecure sexual attachment style?"
Attachment bonding is a growing category of psychology. The reason why attachment bonding is getting so much attention is because it explains A LOT about our behavior — both generally and SEXUALLY.
How you were parented shapes how you mature and attach to your lovers or mates in the future.
Look at the list below of 17 different ways being a poorly attached child impacts one's sex life. Perhaps you may see a little bit of yourself or your sexual partner reflected in this list? If so, it may explain a LOT of confusing behaviors.
THE GOOD NEWS
If you or your partner fits this description, look on the bright side. You can get over this lack of attachment parenting and go on to have more positive feelings of sexual well-being. Just knowing that your attachment deficit is "a thing," lets you move toward resolving unmet needs for bonding so you can get to the point where you feel save, secure and loved.
"Secure attachers have more positive emotions during sex, more frequent sex, higher levels of arousal and orgasm, and better communication about sex.*"
Now you can let go of blaming your parents if they weren't there for you and you're in the 50% of not-well-attached adults. They did the best they could with what they had. In the 21st century, we practice compassion, not blame or bitterness. Forgive them and forget the bonding you missed as a child and look forward…. learn how to ask for and receive the love you need… and heal yourself, parent yourself, attach yourself healthily.
I know, easier said than done. More about what you can do and read below…
17 INSECURE ATTACHMENT TRAITS
Dr. Emily Nagoski, author of "Come As You Are: The Surprising New Science That Will Transform Your Sex Life," explains, "About half of people in the United States develop secure attachment styles and half develop insecure attachment styles. Attachment style isn't affected by gender — men and women are equally likely to be secure, avoidant, or anxious."
She goes on to list some of the effects of insecure attachment-style parenting that affect people sexually:
(you may begin to see traits of your own, your current or a past lover's in this list)
More negative emotions about sex
Less frequent sexual desire
Lower levels of arousal and orgasm
Not as facile at giving and receiving pleasure
They enjoy sex less
Are less sexually self-confident
Have anxiety-driven sexual experiences
More likely to experience pain with sex and health risks
Less likely to use condoms
More likely to use alcohol or other drugs before sex
Have higher STI's and unwanted pregnancies
Are more likely to be involved on either side of a coercive sexual relationship
Have sex later in life
Have fewer non-coital behaviors
More positive attitudes about sex outside committed relationships
Have more one night stands
Are more likely to have sex to fit into a social expectation, instead of just because they want to
Basically every facet of sex is impacted by lack of secure attachment parenting.
If you suspect that you are one of the 50% who did not receive secure attachment bonding, read Dr. Nagoski's new book, "Come As You Are" for how to manage your need for wholesome attachment and the emotions that arise from this paucity. She also recommends, "Love Sense: The Revolutionary New Science of Romantic Relationships" by Sue Johnson who developed Emotionally Focused Couples Therapy and Dr. Emily Nagosaki's, "Scientific Guide To Successful Relationships."
Click on any of these books to go to Amazon.com to get them:
Here are two articles I've written on Sue Johnson's book, "Hold Me Tight."
The Last Time I Felt Really Close To You (Couples' Exercise)

And here is a free podcast from our Sex, Love & Intimacy Show where Chas August, one of our Sex, Love & Intimacy Coaches interviews Sue Johnson.
I want only the best for you. If you're still here reading about insecure sexual attachment style, don't you think you owe it to yourself to get some tools to cope with something so important that has robbed you of the sexual connection you so deserve?
If you take any action and have positive momentum, I'd love to hear about it.
* Stefanou and McCabe, "Adult Attachment and Sexual Functioning"; See also Birnbaum et al., "When Sex Is More Than Just Sex," and Cooper et al., "Attachment Styles, Sex Motives and Sexual Behavior." Notes from Dr. Emily Nagosaki's book, "Come As You Are: The Surprising New Science That Will Transform Your Sex Life."
Here's that link again to Dr. Nagoski's book if you'd like to read the entire, wonderful thing. I've only captured the barest of bits of excellence here for you.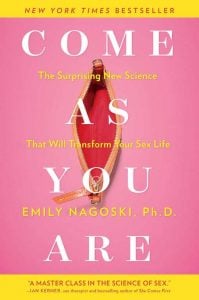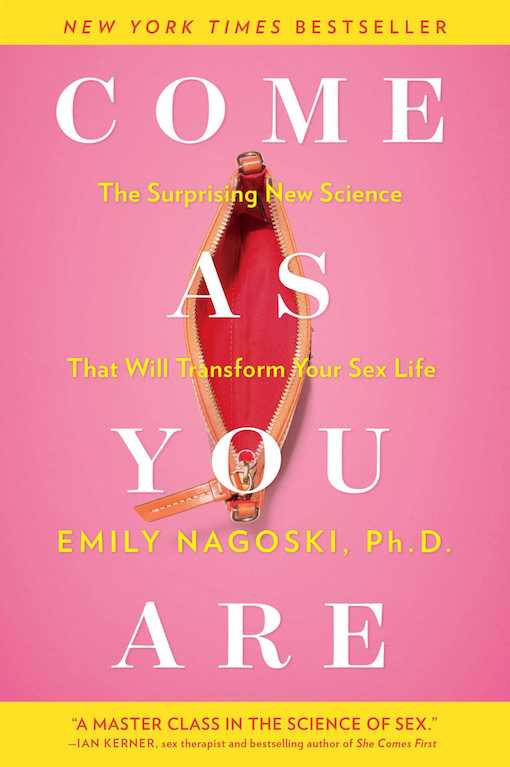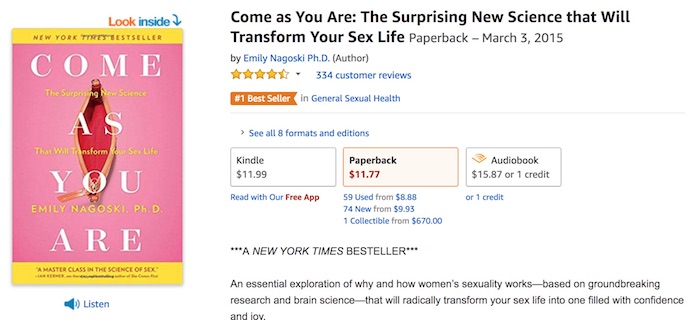 Stimulating Article Series You Might Have Missed:
4 Cues For Female Sexual Desire (Come As You Are 1 of 5)
8 Ways Women Hit The Sexual Brakes (Come As You Are 2 of 5)