Taking Your Sexual Pleasure To The Next Level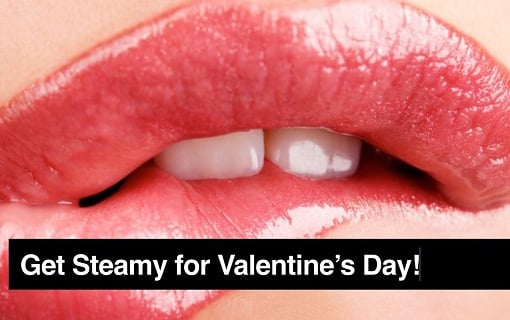 Here's a fun way to sizzle up your Valentine's.
Ever heard of the U-spot technique? I bet you haven't.
You can't find it anywhere else. It's not one of those run-of-the-mill sex techniques you can find on the internet or on sexy magazines.
Read on to know more about the U-spot technique and how you can use it to switch up your sex life for this coming happy hearts season.
Lick the flat spot in circles.
Here's one very unique bonus oral pleasuring method from the profusion of techniques inside the Steamy 8 DVD Collection going on sale.
Get On The VIP List <=== Get Steamy Sex Ed® In Time For Valentine's Day (Don't Blow It By Being Giftless On V-Day)
I pretty much guarantee you've never had this U-Spot Flick method done to you or done this to someone, yet it's incredibly pleasurable. (there are 200 techniques like this in the videos)
The images in this email are from the Steamy Sex Ed® DVD called, Optimizing Oral Pleasure.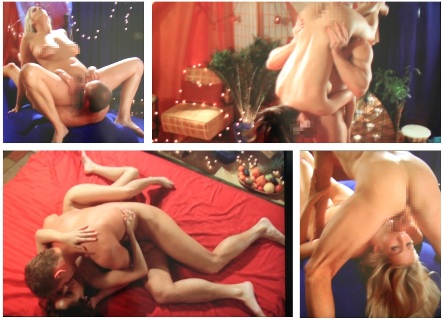 The U Spot Flick
Locate your ladies Urethral Opening or U Spot.
This is where the pee and female ejaculate comes out.
It's shown clearly in the Optimizing Oral Pleasure DVD. It's just under her clitoris and above the opening to her vagina.
Lick that flat spot in circles. See what kind of pressure she likes.
Sometimes the U Spot, because it's the same structure as the G Spot, likes more pressure than motion.
Other women may prefer a very light, soft tongue licking.
Try the underside of your tongue in addition to the top and point.
And remember, work your way up to these techniques.
Don't go face first and stick your tongue right on her clitoris, dude!
Get her engorged and turned on with a genital massage first and go from the outside in. Sheesh. Will you boys ever learn? 😉
(Just kidding, I LOVE your enthusiasm!)
Ladies, if your guy doesn't know how to take it slow and easy and warm you up, please encourage him to watch these videos with you.
He needs training!
Plus, you get tons of engorgement techniques for your pre-cunnilingus warm up on the Genital Massage For Women DVD.
Yes, this year we are offering the Female Self Pleasuring digital bonus again with your qualifying order.
Get On The VIP List <=== Get Steamy Sex Ed® In Time For Valentine's Day (Don't Blow It By Being Giftless On V-Day)
Email us at support  if you have any questions.
Let me know how you like the U-Spot Flick.
"Purchased Steamy Sex Ed® as I am looking for good information on sex/love. My wife has awoken sexually as a lover and we share an incredibly fulfilling bond, both in and out of the bedroom." – Lance, Perth
We're having a Steamy Sex Ed® Valentine's Day Super Sale in a few weeks. If you want to get the physical DVDs in time for Valentine's, you'll have to get on the Early Bird VIP list. It usually takes around a week to ship it in the U.S., so get on the list to make sure you can give this gift to your partner before V-Day.
Get On The VIP List <=== Get Steamy Sex Ed® In Time For Valentine's Day (Don't Blow It By Being Giftless On V-Day)