Learning The Best Lovemaking Techniques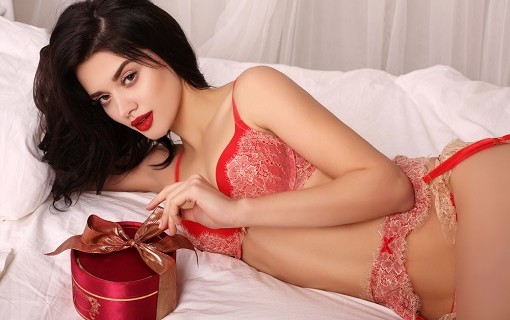 "The best sex technique I ever learned."
"My hands and tongue dance from stroke to stroke…"
"At first I thought you meant different sex positions and stuff."
"I finally realize what you mean by, "variety is the #1 thing women want."
Here's an exciting email I received from Neil who is playing the field and has become an incredible lover because he had THIS:
Get On The VIP List <=== Get Steamy Sex Ed® In Time For Valentine's Day (Don't Blow It By Being Giftless On V-Day)
Neil may be single, but his email is still valuable for men in relationships as well, especially if you want to become an incredible lover for your partner.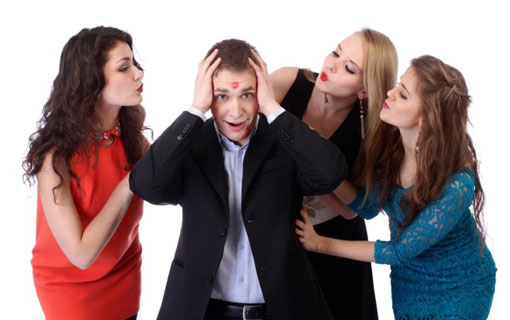 That's such a wonderful surprise you can give her this holiday season. She'll be shocked at your amazing new sex skills!
Susan,

The best sex technique I ever learned was when you explained how I need to have a whole library of sexual stimulation moves and keep going from one to another during sex with my girlfriends.

STEAMY SEX TECHNIQUES

When you said, "variety is the #1 thing women want," at first I thought you meant different sex positions and stuff like that.

Then when I watched the Steamy Sex Ed® videos I saw those 200 techniques and I started trying different ones on different girls I was dating.

(Thank you also for encouraging me to play the field and how to use safe sex practices)

What I noticed is that when I would warm a girl up by rubbing her from the outside in like you teach, my hands or tongue would dance from one stroke to the next stroke to the next, constantly giving her new sensations.

This drove EVERY GIRL WILD.

Then I realized you meant "variety" in the strokes —not just in the positions.

So I went back and watched the Steamy videos like a hawk. I wrote down all the sensual massage and cunnilingus techniques and memorized them.

Then I watched all the thrusting and started fine tuning my intercourse methods.

By now I have a gigantic repertoire of moves that makes these girls writhe and moan in insane pleasure.

It's like every new stroke sends them into more orgasmic ecstasy.

These girls tell me no other guy they ever had sex with is even 10% as good as me.

Now my only problem is that every girl I'm with wants to be my girlfriend, or marry me or at least have me over for a booty call every week.

They all want to own me.

So I am learning how to be really up front with them so they understand this is the time in my life when I want to sow my wild oats.

Between the great information in your emails every week and the awesome programs like Steamy Sex Ed® that you make, I am pretty much the happiness single guy in the world.

So my advice to guys is to be more dynamic in your moves. Seriously. Having that encyclopedia in my head of all the different ways to stroke and lick her vulva and use my penis and how I can keep it moving… this is what those girls LOVE.

I do a stroke maybe 3-10 times, then go to another, then another, and so on.

Except when she says, STAY THERE!

And then I just stay there and she tells me to move.

I've trained my girlfriends to communicate this to me.

I give them orgasm after orgasm after orgasm.

I'm having the time of my life.

I give Steamy Sex Ed® five stars.

✭✭✭✭✭

Thank you for all you do for us guys (and the girls we love to pleasure).

Neil from Seattle
———
Ahhhh! My work is done.
Neil is going to be able to have a life of sex that keeps getting hotter.
Between the experience he's getting with all his partners and the skills he's learned from Steamy Sex Ed…
He will never have to worry about his sex life getting boring, dull, sterile, or non-existent like the sex lives of so many of the married guys who I've helped for nearly a decade.
A "5 ✭✭✭✭✭ Flit Stroke"  for you!
Instead of waiting until you have to purchase, "Revive Her Drive," get in on the most popular product we have…
Get On The VIP List <=== Get Steamy Sex Ed® In Time For Valentine's Day (Don't Blow It By Being Giftless On V-Day)
We will sell out! Get on the VIP List to get one day advanced notice before the crowds buy everything and you can't get a copy. PLUS, if you want to get the physical DVDs in time for Valentine's, it's crucial you get on the VIP list. The 60% Off Sale Ends February 15th or sooner if we run out of copies. Only 500 DVD's are available for purchase at this sale price. Get on the VIP List.
Wait 'till you see the new Sizzle Reel!
I think everyone needs to learn how to be better lovers and should not look at porn to do so. I personally know too many people who look to porn to learn to be a "better" lover… and well that is the worst place to go. So I think we need more beautiful tasteful education like Steamy Sex Ed®.
"I think everyone needs to learn how to be better lovers and should not look at porn to do so. I personally know too many people who watch porn to learn to be a "better" lover… and well that is the worst place to go. So I think we need more beautiful tasteful education like Steamy Sex Ed®."
Get On The VIP List <=== Get Steamy Sex Ed® In Time For Valentine's Day (Don't Blow It By Being Giftless On V-Day)