"Stimulate as many as five locations simultaneously."
Here's a cunnilingus technique for your goddess. (Ladies, show your man how to do this to you… it will melt you into the sheets!!!)
Every time I watch one of my Steamy Sex Ed® DVD's I see a new technique I lust after.
Yesterday I was watching the 'Optimizing Oral Pleasure' module and this technique made me rub my thighs together in anticipation. . .
Get On The VIP List⇐ Make Sex Hot, Steamy And Passionate Again
Susan Bratton is the creator of the Steamy Sex Ed® DVD Collection for singles to be prepared to be the sexiest lover your next partner has ever had….
And for couples to learn how to be even better in bed together… Up your passion to a whole new level by learning new techniques you've never tried together.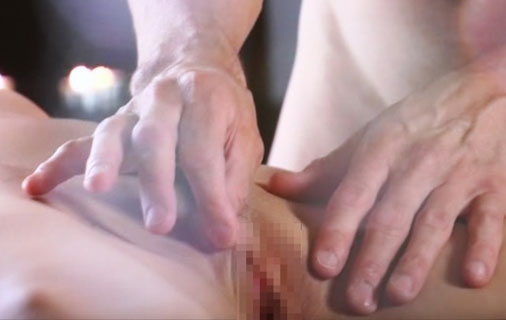 SQUEEZE CLITORAL SHAFT AND LICK ACROSS
Here's one technique from the Steamy Sex Ed® Collection that I specifically requested my man do to me:
While you're eating her, collect the shaft of her clitoris gently between your thumb and pointer finger like in this picture.
Gently pulse sexual energy between your fingers as you lightly roll and squeeze (gently!) her clitoral shaft.
Steamy Sex Ed® Video Collection VIP List⇐ Jump To The Head of the Line!
HER CLITORIS GETS A "HARD ON" TOO
If you cannot find her clitoral shaft, it's directly under the head of her clitoris.
The nub of her clit head is at the top of her clit shaft just like the head of a man's penis is on the top of his shaft.
Think of her clitoris as a mini-penis with little legs that go up inside her.
If you cannot easily pulsate her clitoral shaft between your fingers, her clit is just not yet engorged enough —it's not yet filled with blood like an erect penis.
Spend more time bringing blood to the deep area in her body underneath her clitoris by stroking and licking some more.
It takes up to 20 minutes to pop her clitoris out like an erect penis. The more genital massage you give her before you orally pleasure her the easier it will be on her to feel incredible sensation and the easier it will be on your neck and tongue.
(There is an entire Genital Massage For Women DVD in the Steamy Sex Ed® Collection with tons of engorgement moves.)
One you have her clitoral erection between your fingers, swipe your tongue back and forth across her clit with your tongue. Try a windshield wiper motion and alter the speed and pressure.
Do that for about 20 seconds and then move on to another move you learned from your Steamy videos.
THE BEST WAY TO GIVE HER MULTIPLE O'S ORALLY
The best way to make a girl come over and over from oral sex is to work your way from the outside in slowly and then vary what you are doing until she says, "stay right there." When she says that, STAY RIGHT THERE and do EXACTLY what you were doing until she says stop.
Women, tell your lover that you will let him know when he is on an incredible spot and to stay still and keep doing it until you tell him otherwise.
Guys, let her know you will deliver THAT stroke —whichever is the one making her go crazy in that moment —until she comes.
Women need you to find a spot and stay on it until she gets off.
Finding that balance between moving around and giving her variety with sticking to a stroke that is working for her until she can settle into it and ride it to climax is one of the things that makes a lover an oral aficionado.
Another ability that separates the good from great is using blended strokes.
When you combine your tongue and fingers in certain ways you become a truly masterful oral lover.
That's why I recommend the Steamy Sex Ed® DVD Collection so highly.
It is groaning and moaning under the weight of an incredible number of blended finger/tongue strokes that you won't see on any other DVD anywhere.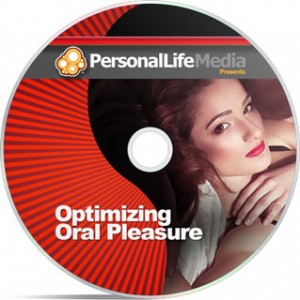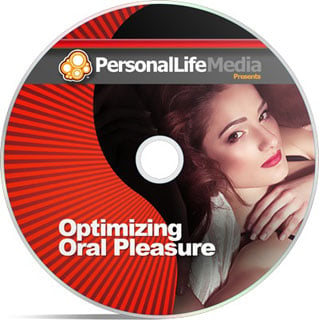 OPTIMIZING ORAL PLEASURE
Even better, Jaiya, the gorgeous sexologist featured in these films will walk you verbally through the nuances of each technique if you have her sound track turned on.
Optionally, you can watch the couples in ecstasy to the music track instead of the voice over instruction. Yet another feature that makes Steamy the best lovemaking video collection you can watch in the privacy of your own home.
East meets West with fellatio and cunnilingus techniques that rejuvenate, relax and improve your sexual health — which is a cornerstone to overall longevity.
Discover both male and female hot spots and the techniques that can stimulate as many as five locations simultaneously.
Get tips on how to stay connected during oral lovemaking as well as an anatomy update, kissing techniques and the best strategies for massive pleasure while you are giving her oral or she has your manhood in your mouth.
Get On The VIP List⇐ Get Notified When Steamy Sex Ed® DVD Is ON Sale
Important details about the Steamy Sex Ed® DVD Collection Sale:

This is a SALE. You get a 60% off discount only during the sale while supplies last.
Arrives quickly in a plain white box.
Fits easily in your bedside nightstand.
International shipping IS available.
Digital download versions also available.
EZ Pay option.
Will ship next business day.
30 Day Return Window Guarantees Full Satisfaction.
Don't lose out by missing this sale. I do not know when we will do another pressing of DVD's.
Retail is $520 for all 8 DVDs. But right now you can get the entire collection for less than half that price.
When you order the "Best Value" DVD + Digital option during this sale you can also get "Female Self Pleasuring" as a digital download bonus.
When you see how differently three women get themselves off you'll realize a number of new ways to fully satisfy yourself or your woman with multiple orgasms.
Steamy, Hot, Passionate Sex Techniques ⇐ Get On The VIP List (Only For Men Who Want Higher Level Sexual Pleasure) You'll get one-day advanced notice before other people so you can have a chance to consider purchasing my Steamy Sex Ed® Video Collection before all of our 60% off sale copies are snatched up by other men who KNOW they want to add more hot sex techniques to their skill set.
Our Customer Care Team is standing by at [email protected] to answer any questions you may have.