Keeping Your Sex Life Alive In Your Marriage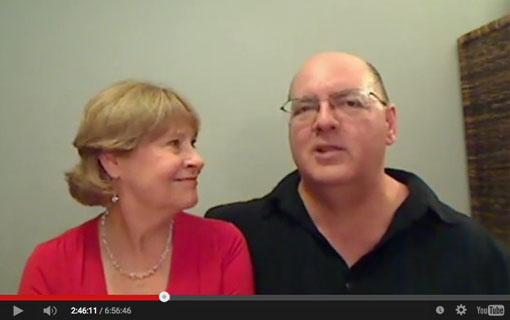 Let's NOT do it the same old way.
Watch as Susie and Otto Collins talk about how their sex life keeps getting better and better.
Susie will be 69 this year… They married in their 50's.
If you want to spice up your love life… find a few more rooms in the mansion…
Passion doesn't have to die. <=== Watch now
DEEPER CONNECTION
Susie and Otto play and have fun. They don't have limiting beliefs about the potential of their sex life.
What if it could be sexier? What if orgasms could last longer? What you could both have full body orgasms?
You're gonna want a LOT more date nights!
Susan and Otto Collins <== Sexy Over 50
Believe In The Possibility,
Susan
P.S. Use the fast forward controller on the video to go to 2 hours and 40 minutes into the show to zoom straight to Susie and Otto
"Steamy Sex Ed Puts It On Turbo." — Susie Collins, 69-year old wife from Ohio and amazing relationship expert