Are you standing up for your own Turned ON Life?
Get Your Mojo Rockin', Girl! <=== Totally Uplifting Video For You
Every woman needs some kind of sexual healing and/or empowerment… You are not alone. We are all in this together. Let Deborah and I help you today…
Do you need a blast of inspiration?
If you need some loving support to more fully embrace your zest, vitality and dynamism this heart-loving video will get your motor running again.
If you've been shamed, shut down, sexually abused or emotionally shattered… let's rediscover that sweet angel who deserves all the love, attention and presence possible. (Don't miss the sexual healing section.)
Watch this video of Deborah Kagan, sensual lifestyle specialist and "Mojo Queen" and I talking about how we women can get our mojo rocking'.
SENSUALITY VS SEX
Your sexual empowerment starts with attention to your sensual experiences.
Watch what Deborah says about the power of your sensual self to empower your whole self! <== Watch Now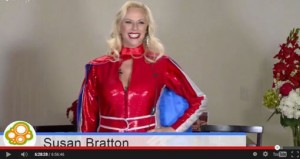 EMBRACE YOUR SENSUAL POWER
This whole episode is about how educating yourself about your own sensuality and sexuality will empower you to feel more confident, more vibrant and more alive and in love with life.
It all starts with loving yourself.
Self Love Is Your Super Power,
Susan
P.S. Click the button below the video to go watch the beautiful video samples of my Steamy Sex Ed video collection. It's on sale now for the first time in over a year. If you want it, grab a copy now. It will change your life in so many ways.
Steamy Sex Ed Video Collection <=== Inspired! Empowered! Alive!