Newsflash! "The Sexxy Show' Entertainer To Guest On 'Steamy Sex Ed Variety Show."
I'm so excited!
I just got off the phone with Jennifer Romas, luscious producer and star of "The Sexxy Show" in Las Vegas.
She's appearing on my Steamy Sex Ed Variety show (suitable for wives and girlfriends) May 30th.
JENNIFER ROMAS, THE SEXXY SHOW
Jennifer created the hottest topless revue in Vegas.
The Sexxy Show takes you through a journey of sensual, sexual, fun and enticing vignettes that incorporate the top ten most popular erotic fantasies.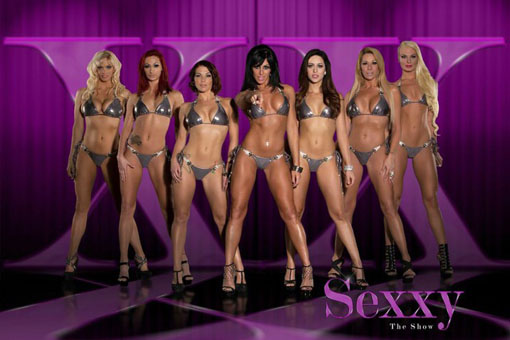 7 HIGHLY TRAINED DANCERS
Jennifer and I are going to be dressed up in costumes, talking about the top 10 erotic fantasies on her show.
You can watch for free from your computer or smartphone for free, so c'mon!
But You Must Save Your Seat Here To Get A Link To Watch <=== Steamy Sex Ed Variety Show
Show starts May 30th at NOON Pacific.There are more guests to announce, but I just couldn't wait to tell you about Jennifer!
Save Your Seat Here To Get A Link To Watch <=== Steamy Sex Ed Variety Show