Print out this erotic massage coupon and hand it to your partner with the Steamy Sex Ed DVD's and some massage oil. There's just ONE catch…
I selected each of the 8 DVD's in the Steamy Sex Ed Collection specifically because they are sexy. . .
But not dirty. These are tasteful, adult education that blasts you out of bedroom boredom.
Steamy Sex Ed DVD Collection<=== Get On The Early Bird List (we will sell out!) EROTIC MOMENTS
You can feel confident giving your lady these DVD's as a gift.
If you want to go all out, get one of those gift wrap bags and add in a bottle of massage oil and one of these coupons with the Steamy DVD Collection.
Get her in bed, start massaging her and slip one of the DVD's into the player.
Soon she'll be riding you like "Bodacious Tatas" in the Kentucky Derby.
There's one catch!
We're only making 500 copies and if you want to increase your chances of get your hands on the Steamy Sex Ed DVD Collection, enter your name here:
Steamy Sex Ed DVD Collection <=== Get On The Early Bird List (we will sell out!)
You will be on the Early Notification List and have a chance to purchase 1 day before the crowds.
Set an alert on your calendar for 21st Sept, 2016.
Then you can spend the weekend in bed trying out all the sexy new ideas you see on the DVD's.
GET ADVANCED ACCESS <=== Steamy Sex Ed Early Notification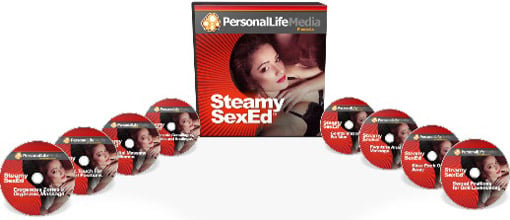 STEAMY SEX ED DVD
As always, we have a money back guarantee. There is an upgrade to add on a downloadable version if you simply cannot wait for your physical DVD's to arrive. She'll think the coupons are really cute. Make the effort to do this. Finally a romantic gesture that WILL get you laid!