Simple Tricks To A Perfect Partnership
Thanks for confirming your email.
Are you excited to know what YOUR Relationship Values are?
This is what the Values Clusters look like: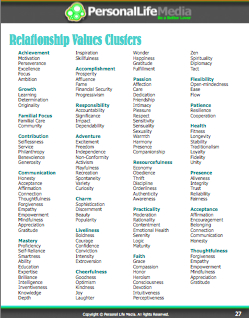 All you do is pick the values that resonate with you and then you rank order them to know your top four.
When you know what is MOST important to you in relationship, you can explain in detail to your partner so they have a map to your happiness and fulfillment.
And you can become the perfect partner to your mate in return.
If you haven't yet downloaded your copy, here's that link again.
Relationship Magic <=== Click To Download Now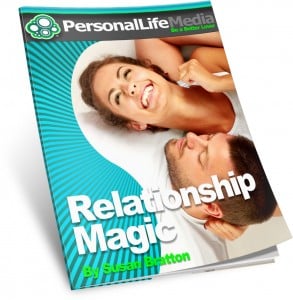 Over the next few weeks you'll begin to receive some examples of various Relationship Values to give you some good ideas of what other people want so that you can further refine and enhance your own desires.
Because how can you get exactly what you want if you can't communicate it?
Here's to the happiest relationship of anyone you know!