Still Attracted To Your Wife?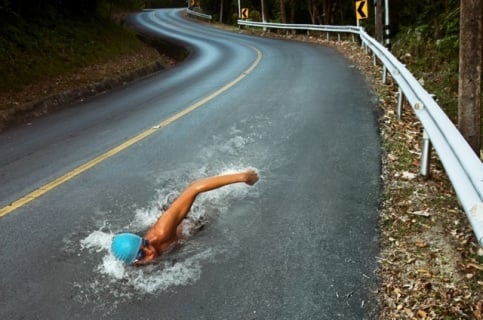 Bob replies:
Does this program help men deal with lack of desire?

My wife let pregnancy and gravity age her. This ruined her confidence and in turn my attraction to her.
Even worse, we are separated and she refuses to talk to me. She doesn't even answer my texts.
Am I doomed at 50 to being old and single?
I can't even imagine dating again.
Old women are gross. Dating hot younger women seems creepy. And I don't want to be single at 50.
I'm frustrated because I wish I knew all this could happen many years ago. I would have made different choices.
Keep helping others. I pray for you. The world needs to keep marriages and families together, not divorced.
– Bob
Susan replies:
Bob,
Your email pierced my heart. And not because your situation is unusual… but because it's the story I hear over and over, day in day out.
Couples who grow so far apart. . . the chasm back is uncrossable.
There are three things to consider first:
1) At only 50, you have MANY good years left. Start taking care of yourself by exercising and eating healthy and having a positive view on your future. If you change your perspective, there is a marvelous life of hot and sexy lovemaking ahead of you.
2) If your wife is refusing to text or talk, give her some space. Start putting your attention on getting yourself on a success track.
3) You need someone to talk to? If you're going to get her back enough to see if there's a chance or knowing that it's done and you must navigate what's next for you that will bring you joy.
I found it comforting and confidence building to work with a relationship coach through the process of deciding whatever is your best outcome for you.  You are in our territory here – we know the lay of this land. I suggest either Chas August or Jim Benson to help you see your way clear to the best future for you.
Would you like to learn more about how this coaching works? How we guarantee supporting you through the best possible outcome for you?
Also, your story was so touching that I am going to feature you, without any personal attribution, in this week's Insider's Club newsletter.
Don't do this alone, Bob.
With Love,
Susan
—————————–
Susan S. Bratton
CEO
Personal Life Media
[email protected]
The original email:
Hi Bob,
You did it…
Moments ago you requested free advice about rousing your wife.
CAN OUR SEX LIFE BE SAVED? <=== CLICK HERE
Click on this link above to learn more.
Warmly,
Susan Bratton