We humans are fascinated by sex positions. And because of our individual "body dynamics," each couple has a completely unique experience based on their height, length, flexibility and the emotions they carry about a particular position.  For example, when I mention "doggy style," is the first thing you think, "How big does my butt look in this position?" If so, you are not alone. And I encourage you to surrender yourself to your pleasure and forget how your butt looks. Trust me, your lover appreciates your butt.
Trying new sex positions keeps variety in your sex life. Variety is one of the two attributes required for you to continue to be excited about sex. The other is safety. The combination of equal parts variety, or novelty with safety allow you to both relax and enjoy new ways of making love.
Generally (and everyone is unique) men crave sex in many positions. Women report to me that they are less likely to want to deviate from their "favorite" position. They like to stick with their go-to position because it's familiar territory and increases their chance of having an orgasm.  Over time, as you get more confident that you can orgasm with your partner, you can learn to orgasm in new positions.
There are only 6 possible sex position permutations ― so everything is derivative of these six areas of endless possibility. The position you choose is affected by many aspects including what "parts" you're stimulating. In the sex positions below, the Chingalinga stimulates the erectile tissue in your throat so you can enjoy throatgasms during oral pleasuring. Squirty Shower stimulates the G-Area for female ejaculation. You can also factor in the location when deciding what position to assume. Look how appealing that dining room table is!
Keep in mind what you desire in your "loverspace." If you're wearing lingerie or a costume for role play that also impacts how you might like to position yourself. Toys are yet another consideration. Can you get the toy "in there" with a potential position?
Other sex position considerations include:
State of mind: Do you have a lover who is proud of her body and in good shape? Let's showcase her!
Do you or your partner have any physical frailties that limit your ability to move around? Factor that in and grab lots of pillows.
If you're looking for positions that allow long, luxurious lovemaking sessions… again, use pillows to prop yourselves into restful positions.
How about a position where he starts out soft and she enjoys warming him up slowly?
And don't forget a special position for really WET sex if she's an ejaculator…
Listen to Susan Bratton, trusted hot sex advisor to millions on this interview as she explains the nuances of these clever positions that make it incredibly erotic for you both.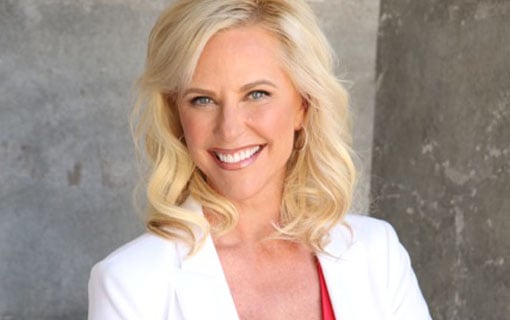 Creative Sex Positions For Highly Erotic Lovemaking
Headboard Daddy (extra fun for breast play and stimulates three key areas for her pleasure)
Chingalinga (guaranteed to get her an orgasm while she's orally pleasuring you)
Taoist Thrusting (an ancient Chinese sexual technique for intercourse that will amp her turn on massively)
Off The Edge Of The Bed With A Vibrator (expanded orgasm with intercourse)
Yab Yum (Tantric lovers' position that generates a masculine/feminine polarity that increases rapture)
Squirty Shower (she's on top with a special move that showers you with Amrita)
Note: Here is a link to the Expanded Orgasm information mentioned in the audio.
You can either click play on the audio player below, or "right click" the download button to access the audio.
Unlock Additional Members Only Content
Please login or register for a Free Membership to view this content.
Includes some sex position "don'ts!"
Scot McKay of X&Y Communications and creator of Female Persuasion interviewed Susan Bratton about creative sex positions. 45 minutes of unleashed imaginative audio featuring new, sexy positions to try!
Grab this to have your own "Squirty Shower" sex position fun.